And here comes Hollywood with its glamorous outfits on the red carpet, decked out in… blue ribbons.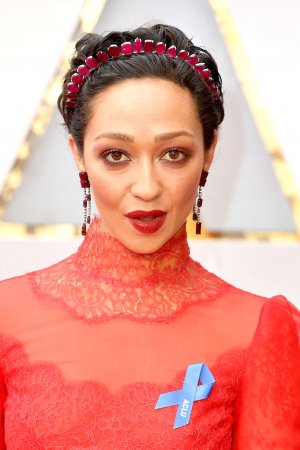 So… what is the cause célèbre this time? A blue ribbon could stand for prostate cancer awareness, autism awareness, chronic fatigue syndrome awareness, child abuse awareness, or for free speech on the internet.
Well, apparently the ACLU is all out of ideas for new and interesting colors, because they decided to use a blue ribbon for self-promotion, and convinced many of the Hollywood elites to practice the time honored Oscar tradition of virtue signalling by wearing them.
Launched this week, the campaign encourages Hollywood stars to wear a Stand with ACLU blue ribbon as a symbol of solidarity with the nonpartisan, nonprofit organization, which has worked for nearly 100 years to defend and protect individual rights and liberties guaranteed by the Constitution and law of the U.S.
The ACLU has been enjoying quite the windfall lately after the outcry regarding President Trump's executive order on immigration.

Now they are getting even more free promotion by using Hollywood types as a moving ad, and getting free airtime without paying a dime for a commercial. (The New York Times is probably kicking themselves right now.)
This is the kind of story that makes one read it twice, just to make sure that you really are reading the facts correctly, because school administrators…