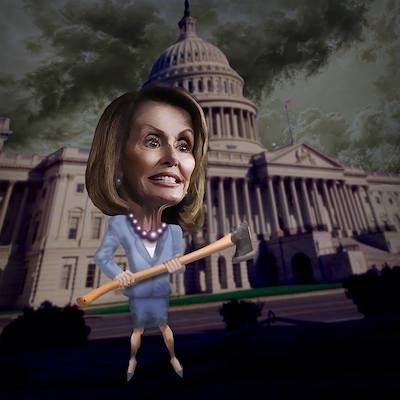 There are times when I wonder if I live in some kind of weird, alternate universe where the media only reports on one side of the news, where politicians care only about power and face and the concerns and needs of their constituents are long-forgotten memories. Then I wake up and realize that it is no alternate universe but the world in which we live. How else do you explain Speaker of the House Nancy Pelosi declaring she will not agree to anything President Trump says—before he says it? How else do you explain media outlets like The Atlantic proudly trumpeting that the President is trapped by his own devices and is doomed to failure? How else do you explain a government shut-down that is now almost a month old?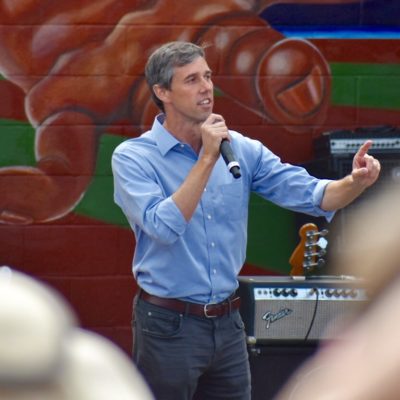 Beto O'Rourke, the golden boy of the Democratic Party, had a little sit down with the Washington Post and said a lot without saying much of anything….
You knew it was too good to be true. We've gone weeks, maybe even months, without Lisa Page being in the news. After all the liberal rhetoric…
Leading up to last night's address by President Trump, liberals across the land did their best to find ways to distract, disrupt and confuse what he might…
For the last two years, the Chicago's Women's March has averaged more than 100,000 attendees. To say it is a huge draw for Chicago in January is…
Poor Facebook. The social media giant can't seem to stay out of hot water these days.Once again FB is making headlines and not in a good way….
Yesterday, terror struck France's largest Christmas market. Gunshots broke out, bringing fear, pain and death in their wake. People scattered, running for safety. Others in nearby buildings…
Later this morning, the state funeral for George Herbert Walker Bush will commence. In attendance will be former presidents and first ladies, world leaders, family and friends….
Trump Derangement Syndrome (TDS) strikes again. At least that's what New York Magazine's Intelligencer wants us to believe. This time, instead of simply giving us images of…
One of the most important reasons for studying history is that virtually every stupid idea that is in vogue today has been tried before and proved disastrous…
Not long ago, I came across an op-ed piece by Michael Gerson. The name sounded familiar, and not necessarily in a good way, but I couldn't place…