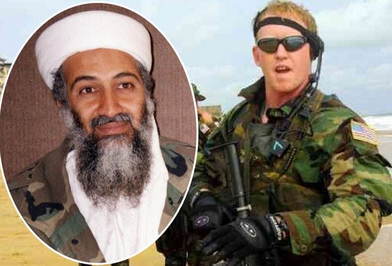 Publishing "kill lists" to social media with names and addresses of U.S. military personnel and their families is nothing new for the fundamentalist Islam terrorists know as ISIS. Or as we like to call them here, Daesh. Earlier this year, it published a lengthy list, encouraging lone wolf-types to target those on the lists for assassination. Most service men and women say they are "un-fazed" by the mentions, and that it's little more than an intimidation tactic. And now, a very famous Seal Team Six member has reportedly made their hit list: The man who slayed Osama Bin Laden, former SEAL Team Six member, Rob O'Neill. From NewsMax:
Former Navy SEAL, Rob O'Neill (Photo Credit: Twitter)

A British Islamic State (ISIS) sympathizer has published what he says is the address of former Navy SEAL Rob O'Neill, who has publicly claimed responsibility for killing al-Qaida leader Osama bin Laden, the Mirror reports.

The unnamed ISIS supporter calls on Islamic extremists in America to kill O'Neill and the information has been repeated on social media sites despite efforts by those sites to take it down, according to the Mirror.

"I leave this info of Robert O'Neill for my brothers in America and Al Qaeda in the U.S, as a number one target to eventually hunt down and kill," the original message reportedly read.

The Mirror said it found the post by monitoring jihadi online chatter, and several posts linked to the original information.
According to The Montana Standard, O'Neill and his family are aware of the threat and are taking "proper precautions."
Of course, threatening tweets like this tripe soon followed. (Note: The original tweet is no longer available but, oopsie, screenshots are forever):


https://twitter.com/UmmHu5541n/status/651182681129029633