According to the New York Post's Page Six, a descendant of General Robert E. Lee (who, for a long dead, white guy, sure is causing a ruckus) is going to denounce hatred and racism and possibly himself, if need be. From the Page Six article:
Rev. Lee told NPR earlier this month that we, as a country, "have made an idol of Robert Edward Lee."

"We have made him an idol of white supremacy. We have made him an idol of nationalism and of bigotry and of hate and of racism. And that's unacceptable," Rev. Lee told NPR. "And not only as a person of goodwill but as for me as a Christian, I can no longer sit by and allow my family's name to be used as hate-filled speech."
Um, who is this we, dude? Speak for yourself.
Just who is this descendant of Robert E. Lee's who is so eager to flagellate himself on international television for the cheering masses? He is the Reverend Robert Wright Lee, IV. He is a graduate, this year, of Duke University with a Masters Degree in Divinity. He is a great, great, great, great nephew of General Robert E. Lee. And, from reading the interviews this very young man has given, let me tell you that he has taken "virtue signalling" to an art form.
Now understand, I may be a little jealous here. I was born poor, white trash. Had I been born before the latter half of the twentieth century, I would have been illiterate, toothless and a great grandmother by this stage of life. I have no famous ancestors to denounce for crimes they committed within the cultural context of their times and may have been used after their own deaths by demented racists. Dadgummit!
But, I digress. Seriously.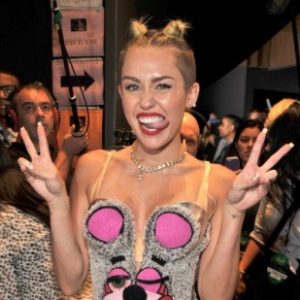 The VMA's or Video Music Awards from MTV, which back in the olden days used to show real music videos, rely on bad performances, bad behavior and public denunciations for ratings. Miley Cyrus gave a shameful and bad performance in 2013 and kept the VMA's in the news for a week. The Chainsmokers made news last year by sounding awful, not a fan anyways.
The Reverend Lee denouncing General Lee will get ratings, virtue signaling and confirmation bias points for everyone involved. Trifecta! Sadly, the swag bag given out to participants at the VMA's is only worth a paltry $3,300.00. That is hardly worth denouncing your dead relation. Not that I would know, since none of my relations distinguished themselves in history. Lazy sons of guns.
There is an absolutely spot on lovely article from Fredericksburg.com. This should give the Reverend Lee some guidance before he denounces his relation.