Someone is just a teensy tiny bit nervous that her former IT guy now has immunity from prosecution. Enter Hillary Clinton, the pandering grandma.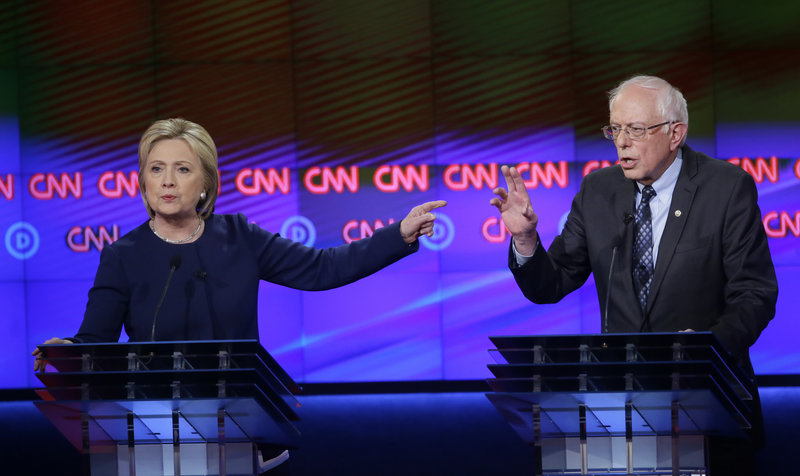 Hillary is now promising anything and everything, if she thinks you want to hear it!
The water crisis in Flint was a big topic, since the debate was taking place in that location to capitalize on the politics of the moment. Hillary wants Governor Snyder (a Republican) to resign for his role in the scandal.
Gov. Snyder should resign or be recalled, but we also need to focus on how to help Flint now. #DemDebatehttps://t.co/kkBo4sViLW

— Hillary Clinton (@HillaryClinton) March 7, 2016

No word on Hillary's position on the Democrats who have run Flint for 84 years, as Michael Moore (yes, Michael Moore!) reminded everyone.
Flint has voted for Dems for 84 straight yrs. What did it get us? For 18 months Dems remained silent &ignored pleas while Flint was poisoned

— Michael Moore (@MMFlint) March 6, 2016
Dems in Flint today handing out bottles of water. Bottles? 100,000 people need 20 MILLION 16oz bottles of water EACH DAY! You're not helping

— Michael Moore (@MMFlint) March 6, 2016

Moore agrees with removing the governor, but in a rare moment of honesty, he wasn't willing to let Democrats off the hook.
But you know who didn't agree with Hillary? Her own campaign spokesman, an hour before the debate.
As usual, #1 Hillary hack @brianefallon slamming Bernie's rational call 4 Snyder to resign as a "nice press release" pic.twitter.com/gx84WcbG4k

— Andrew Jerell Jones (@sluggahjells) March 7, 2016
Again, not only is Hillary's call for Snyder to resign new, her spox was ridiculing Sanders over it not an hour ago! https://t.co/6qg5nXAS33

— Matt Fuller (@MEPFuller) March 7, 2016

Ooooops. I guess Grandma changed her mind while on stage.
The Donald has apparently had it with hecklers. Earlier today at a rally at Radford University in Virginia, some black students were escorted out when they began…