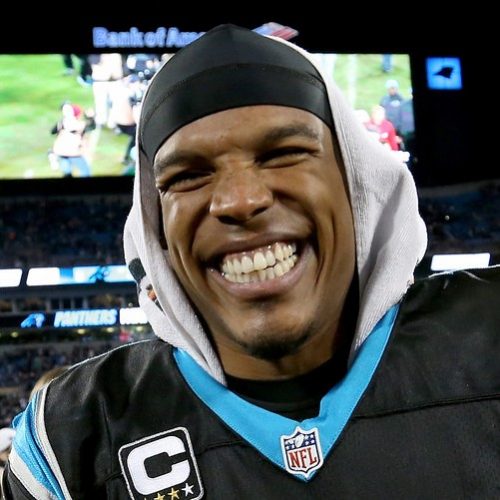 The NFL can't seem to stay out of the headlines these days. Between the ongoing battle to ban Zeke Elliot for 6 games for violating NFL rules concerning personal conduct to the players sitting, kneeling or just not coming out for the National Anthem, the league has taken a beating of late. Now it has another controversy on its hands, one that never should have happened, and all thanks to quarterback Cam Newton. You know Newton. He's the player who walked out on the post-game press conference after Super Bowl 50 because he hadn't won the game. So, what's he done this time? I'll let you see for yourself.
The reporter, Jourdan Rodrigue of the Charlotte Observer, has been a sports beat writer covering the Panthers for approximately a year. So this isn't the first time she's had to step up to the plate, to use a baseball metaphor, to do her job. Her question was on point with what happened during the game and was, in no way, insulting or condescending with regard to Newton or to Panther's wide receiver Devin Funchess.
Unfortunately, Newton, who seems to believe he can do or say whatever he wants simply because of who he is, didn't feel the need to respond with the same respect he'd been shown. As the video shows, he smirked, he laughed and he insulted. Then and only then did he get around to answering the question.
The NFL's domestic violence problem finally became public last summer when the Ray Rice video surfaced. We wrote about it here, here, and here. Since that time,…
I used to beat people up. Truthfully, I used to beat people up a lot. Many of you readers probably think I have been Mr. Goody Two-Shoes…
NFL Commissioner Roger Goodell was in full-out damage control mode today as he gave a press conference in New York City, saying that he "got it wrong…
Granted, the position is currently filled, but if the embattled Roger Goodell is somehow ousted from his lofty position as NFL Commish, a movement, which started more…