As of this writing, there are thirty-four (34) dead in Brussels, Belgium, as reported by the UK Daily Mail. The reporting from the Daily Mail is terrifying:
Witnesses described apocalyptic scenes with blood and 'dismembered bodies everywhere' after two blasts rocked the terminal at around 8am (7am GMT), killing at least 14 people and injuring dozens of others.
Then 79 minutes later at 9.19am, at least 20 people were killed and scores injured, some critically, when a blast hit a Metro station just 400 metres from the EU headquarters in the city centre.
There were also reports the Tihange nuclear power plant, around 90km from the capital, is being evacuated of all non-essential staff as Belgium raised security to its maximum level.
At the airport, there were reports of a firefight between police and the attackers who shouted in Arabic moments before detonating their bombs.
An unexploded suicide vest was later found in the rubble and a Kalashnikov rifle beside the body of a dead terrorist.
This afternoon, Russian media claimed Muslim convert brothers Ivan and Alexey Dovbashi from Belarus and compatriot Marat Yunusov may have been behind the attacks. The trio are said to have fought for ISIS in Syria.
It was just four days ago that Salah Abdeslam, a suspect in the November, 2015 Paris attacks, was captured in Brussels. From the New York Times:
The capture concluded what had been a frustrating hunt for Mr. Abdeslam, 26, a Belgian-born French citizen of Moroccan ancestry who is thought to have driven the car that carried a team of terrorists to the French national soccer stadium outside Paris on Nov. 13. Mr. Abdeslam's brother Ibrahim blew himself up as a member of a separate team of attackers in Paris.
Look at the countries mentioned above: Russia, Morocco, Belgium, France, Belarus. This is a global battle. Very few countries have been passed by in this battle. Is is World War III? Possibly.
Since the death of Tafsheen Malik and her husband Syeed Farook at the hands of San Bernardino law enforcement over a week after the jihadi attack they…
President Obama issued a statement at 5:45 pm last night regarding the "Situation in Paris." While the timing of this statement comes relatively soon after the reported…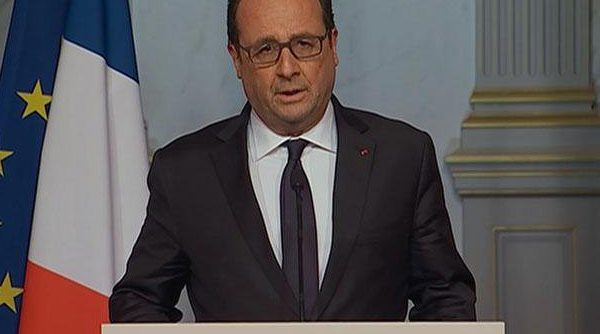 On a day like this, and in the midst of a tragedy of such magnitude, we look around and wonder what has happened to humanity. The sorrow…