I wrote about Charlie Gard the other day and struggled with every word. I'm a parent who would and has gone to the mat for my child in terms of health and well-being. I'm also one who has witnessed first hand diagnosis that mean heartbreak for family and friends. The desire for those words and that feeling to be taken back is something everyone goes through at some point. As I pointed out in the previous post, we are lucky here in the United States in that we can, even against doctor's advice and wishes, get a second opinion or a different kind of healthcare can be sought out.
Not so for Charlie Gard. Well-meaning as they may be, the ultimate decision for Charlie Gard's care lies in the hands of his parents.
Unfortunately and infuriatingly we have watched the very opposite play out.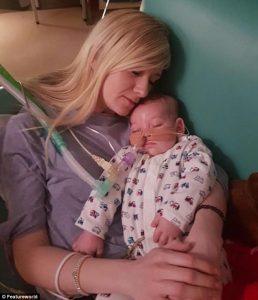 I get that the chances of Charlie's survival were very slim. His parents fully recognized that. I get that the doctors overseeing his care were skeptical and possibly got a bit of their egos in the way in terms of having their care questioned. Their refusal to step aside and let another medical professional take a look and think outside the box should send red flags out to us all.