Poor Bill Maher. Upset that his socialist fave, Bernie Sanders did not take New York in last week's primary. He's got to lash out on somebody, right?
And, indeed he did on last night's episode of Real Time. The host, joined by guests Van Jones, Lesley Stahl, and Charles Cooke on his panel, decided to take on our very own military as part of his attack on "Fear-Mongering Republicans" who want to beef up our military forces (language NSFW):
"Is ISIS a threat? Yes. But the caliphate will not be extended to Kentucky. People don't read the paper so they don't know we're actually rolling back ISIS. They are losing. And even if they were a threat, they're not the kind of threat we need to have a bigger military to fight. It's a different kind of threat. And of course, our military is not drinking. We have the most ridiculous, rock-with-your-cock-out mass murder machine the world has ever seen."-Bill Maher
Even his panel guests seemed shocked! How does he know the caliphate will not be extended to Kentucky? Has he been watching the happenings in Europe? And his "rolling back of ISIS" remarks just go to show that he has been memorizing Barack Obama's teleprompter speeches word-for-word whilst watching MSNBC. He's right on the fact that individuals do not read the newspaper. Newspaper circulation has been down for years. Of course, he was insinuating the minions, the less-than-intellectual portion of the United States, the "inferior" and "mentally-challenged" Republicans who support "fear-mongering" candidates such as Ted Cruz are too "simple" to understand what is in a newspaper but I beg to differ that perhaps Mr. Maher has not opened a history chapter as of late. Hitler? Pol Pot? Che Guevara, anyone? Anyone?
@thedailybeast he better take a look at Hitlers he killed 6 million ppl what abut that war machine.?

— dudley bennett (@dudley49er1) April 23, 2016
Wow @billmaher dissed the U.S. Military as "Mass Murder Machine". So I guess ISIS is what? Our military only kill when forced to do so.

— Cruz'n Grandma (@CoFemale) April 23, 2016
Perhaps there is some truth in his statement that our military is a "rock-out-with-your-c*ck out mass murder machine". I know Marines who would be proud to identify with that statement even though we know Mr. Maher intended it as an insult to chip away and demoralize our military forces little by little to further push his political agenda. After all, there are individuals willing to go into battle and fight for his freedom and ability to sit behind his "desk" and spew about dovish leadership and social programs while others' hands are getting dirty. At least the men and women of our Armed Forces have the stones to do so. Which is more than we can say for him and his cronies. He's the ridiculous one. As for me, I'm proud to be married to part of that "mass murder machine" if it means annihilating the scum of the earth. You're welcome for your right to free speech and your paycheck, Bill Maher.
Comedians beware. Don't say that college students are too "politically correct." They may get offended and write you a nasty gram and tell YOU how to do…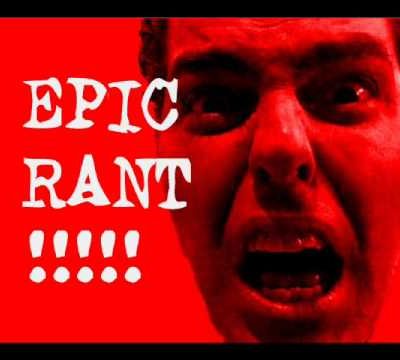 Every time I open up the Interwebs, I am greeted by headlines like these: Department of Education Order Plymouth High School to Tear Down Bleachers, And then…
The Jovan Belcher murder/suicide has given sports pundits open season to attack the Second Amendment, apparently. Bob Costas took the liberty of pontificating during halftime on Sunday…
Who else would have thought this up except for the geniuses at Slate? Apparently, we aren't being made to feel guilty enough about Thanksgiving as it is….