Sarah Palin intrigued political watchers on Friday in Des Moines, Iowa, when she told the Washington Post that was "seriously interested" in running for the Presidency in 2016. "I am. As I said yesterday, I'm really interested in the opportunity to serve at some point," Palin said as she prepared to address conservative activists who were in Des Moines to attend the Iowa Freedom Summit.
She continued:
"It is a significant step, of course, for anyone to publicly announce that they're interested. Who wouldn't be interested? Who wouldn't be interested when they have been blessed with opportunities to speak about what is important to this country and for this country?"
Here is a short clip from the speech she gave to attendees on Saturday. And, as usual, she came armed with plenty of red meat:
She also posted this intriguing image on her Facebook page: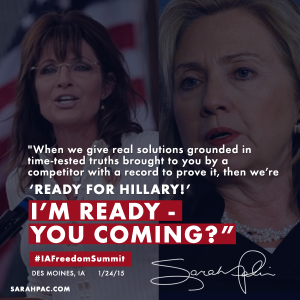 Hmmm. Is Sarah ready to run?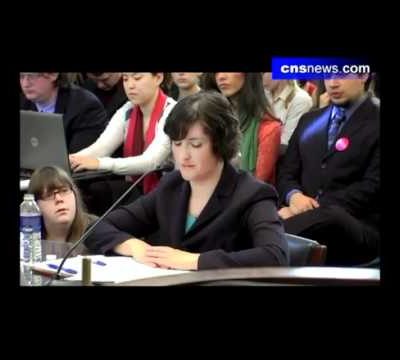 As I wrote last week, I waited with bated breath over the weekend for the last of the Supreme Court decisions for the 2013-14 term to be…
Justice Thomas, from the article: "The worst things that have been done to me, the worst things that have been said about me, [were] by northern liberal…
So by now, most of us know that Oprah Winfrey feels Obama the Lessor is completely "disrespected" in this country due to… wait for it… RACISM! Oprah…