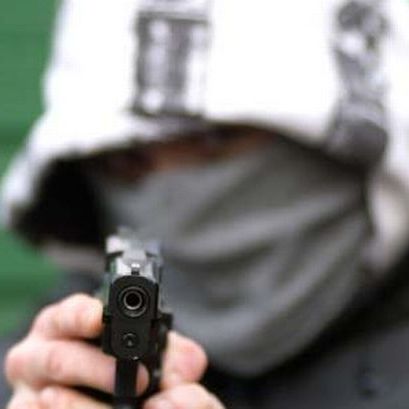 Brits are being urged to hand over their guns because firearms crime is on the rise.
Wait, what? Guns? In the UK? Where they implemented some of the most stringent gun control measures in the world in an effort to prevent another Dunblane?
The National Gun Surrender started on Monday and will run until 26 November.

Air guns, rifles, BB guns, shotguns and pistols, including antiques and ex-military, are among the weapons police said should be handed in.

The amnesty comes less than a month after national figures revealed the number of crimes involving firearms in England and Wales increased by 27% to 6,696 in the year ending June 2017.
How many of us remember Piers Morgan crapping himself on national television after showing himself a major FAIL at coherently debating gun control? Let me remind you.
The new attack line on the Senate version of the AHCA is that it will "cut Medicaid." The narrative being pushed is that poor people will be…

It's that very special time of year again! Welcome to Obamacare open enrollment season! Open enrollment is back: https://t.co/DCGSKXPVzi #GetReadyGetCovered pic.twitter.com/zACudz9e7c — Barack Obama (@BarackObama) November 1,…
Is everyone ready for Round Two of Obamacare Open Enrollment? It starts this coming Saturday, and is sure to work this time. The president says so. "We're…