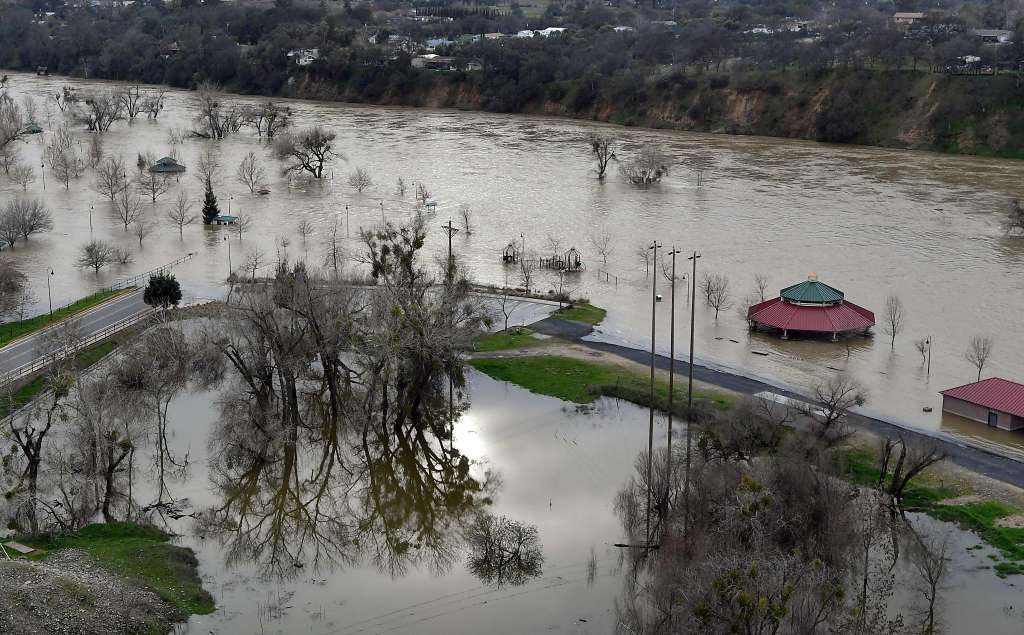 The Oroville Dam was constructed in the 1960's and dedicated by then Governor Ronald Reagan in 1968.
A time when the California legislature wasn't prone political correctness, pandering and catering to damaging environmental idiocy, and at that time wasn't so tax happy.
Unfortunately for many in California, and especially those downstream from Oroville Dam, times have changed. And not for the better as Gail wrote about here.
EVACUATION ORDER. Use of the auxiliary spillway has lead to severe erosion that could lead to a failure of the structure. @CALFIRE_ButteCo

— CA – DWR (@CA_DWR) February 13, 2017
Whoa. It's rare to see a govt agency use this language. Immediate evacuations near Oroville dam. pic.twitter.com/nu3cL7X09z

— Seema Mehta (@LATSeema) February 13, 2017