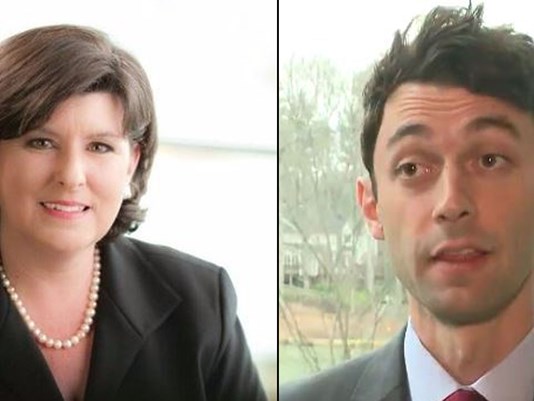 The Georgia House District 6 Special Election just got more interesting. As Jodi noted here, the question on everyone's mind was – would Democrat Jon Ossoff prevail? Well… not quite.
Democrat Jon Ossoff fell just short Tuesday of capturing a House seat in a longtime conservative stronghold in Georgia, serving a reminder to Republicans of President Donald Trump's unpopularity.
Ossoff received 48.1% of the vote, shy of the 50% he needed to win outright. He and the other top vote-getter — Republican candidate Karen Handel, who received 19.8% — will now face off in a runoff election in June, a likely uphill climb for Democrats now that the Republican vote in a reliably GOP district will be consolidated behind one candidate.
Keep in mind that Handel's vote percentage was due to a very crowded field of contenders on the Republican side. Now, however, it's just the two of them battling it out before the election on June 20th.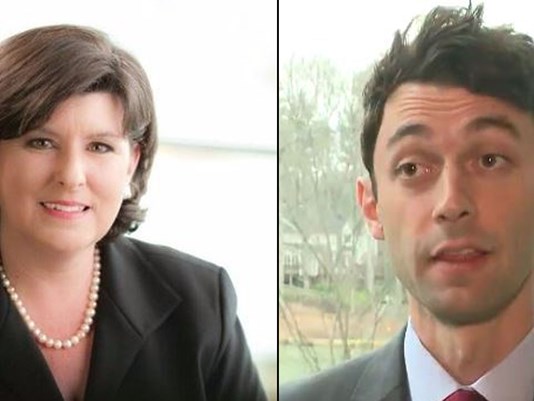 Why is this race of interest? Because whomever is elected will either be an assist to the House on the Republican side or a major foe of any and every move that President Trump makes. The President recognized the stakes and tweeted the following:
The super Liberal Democrat in the Georgia Congressioal race tomorrow wants to protect criminals, allow illegal immigration and raise taxes!

— Donald J. Trump (@realDonaldTrump) April 17, 2017
Democrat Jon Ossoff would be a disaster in Congress. VERY weak on crime and illegal immigration, bad for jobs and wants higher taxes. Say NO

— Donald J. Trump (@realDonaldTrump) April 18, 2017

Here's the thing. If Handel, the GOP, and the Georgia Republicans want a win, then one of the first campaign ads they need to issue should involve this interview that took place on CNN.