President Trump has announced his plans to deal with the ongoing attempt to stabilize Afghanistan, while delivering a stern warning to the leaders of both Afghanistan and Pakistan. American troops have now been involved in Afghanistan for 16 years, making it the longest war in American history.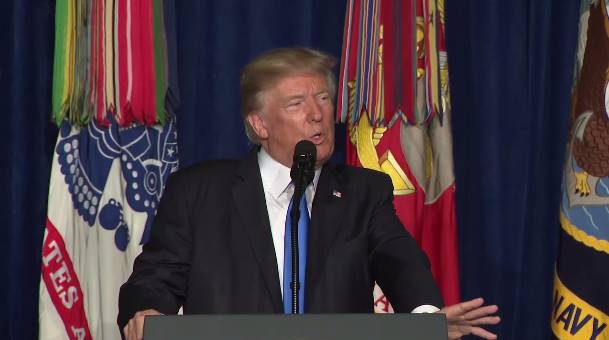 The speech was a little less than a half hour long, and was full of soundbites that are sure to have everyone buzzing for the next few days.

.@POTUS: "We cannot repeat in Afghanistan the mistake our leaders made in Iraq." https://t.co/6LlbVnA1ck pic.twitter.com/uZxPmAxle0

— Fox News (@FoxNews) August 22, 2017
.@POTUS: "The security threats that we face in Afghanistan, and the broader region, are immense." https://t.co/6LlbVnipNK pic.twitter.com/Tlg8dlvn5X

— Fox News (@FoxNews) August 22, 2017

A welcome surprise in the speech was Trump's clear calling out of Pakistan.