Welcome to a new weekend post here on Victory Girls, Saturday's Story Sequels. This is the post where we will provide updates to stories previously covered here on Victory Girls, but the follow-up to the initial story didn't get near as much coverage as before. For all of you who have ever thought "I wonder what happened" – this is the post where we follow up and find out.
Let's start this week in Colorado, where Shannon Conley was sentenced this week for attempting to aid ISIS. Conley, who is 19 years old, had converted to Islam and gotten a boyfriend over Skype, who convinced her to come to Syria to help out in the jihad. She was arrested at the Denver airport when her parents tipped off authorities that she had purchased a one-way ticket to Turkey.
Conley has now been sentenced to 4 years in federal prison.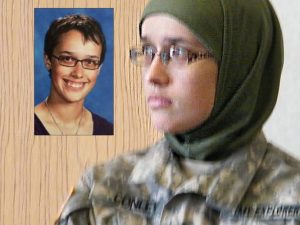 Oregon governor John Kitzhaber's fiancee Cylvia Hayes has problems with marriage, it seems. Divorced twice before the age of 30, she now admits to having entered into…