At least two Mexican nationals are among the 12 dead, and 10 others were wounded when Egyptian security forces engaged a tourist convoy that was in the Egyptian desert.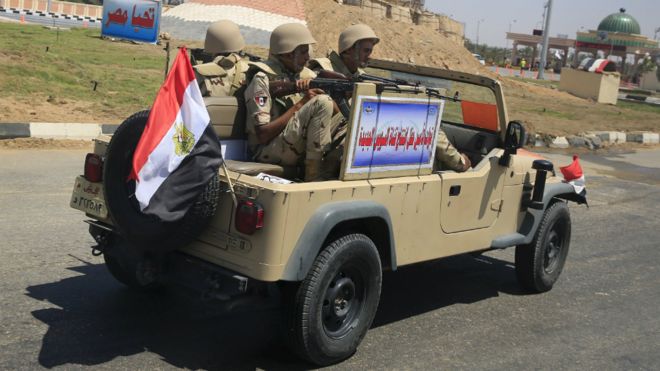 The Mexican Foreign Ministry confirmed the incident and said at least two of the dead were Mexican nationals. It said in a statement that the victims were still being identified, and Foreign Ministry personnel were working with the families of the victims.

The Egyptian ministry said that police and armed forces were pursuing terrorist elements in the area and fired on four cars that turned out to be carrying tourists. The ministry said the victims were Mexican and Egyptian.
The Egyptian forces have recently been engaged with fighting off ISIS-backed forces in the western desert area of Egypt, and unfortunately, the area is also popular with tourists. And Egypt's interior ministry also commented that these tourists may have been in the wrong place, period.
The tour company involved "did not have permits and did not inform authorities," said Rasha Azazi, a spokesperson for the Egyptian Ministry of Tourism, adding that any trips to the Farafra area are required to be cleared by officials.

"They were not supposed to be there," she said, but could not provide further information on the circumstances of the shooting.