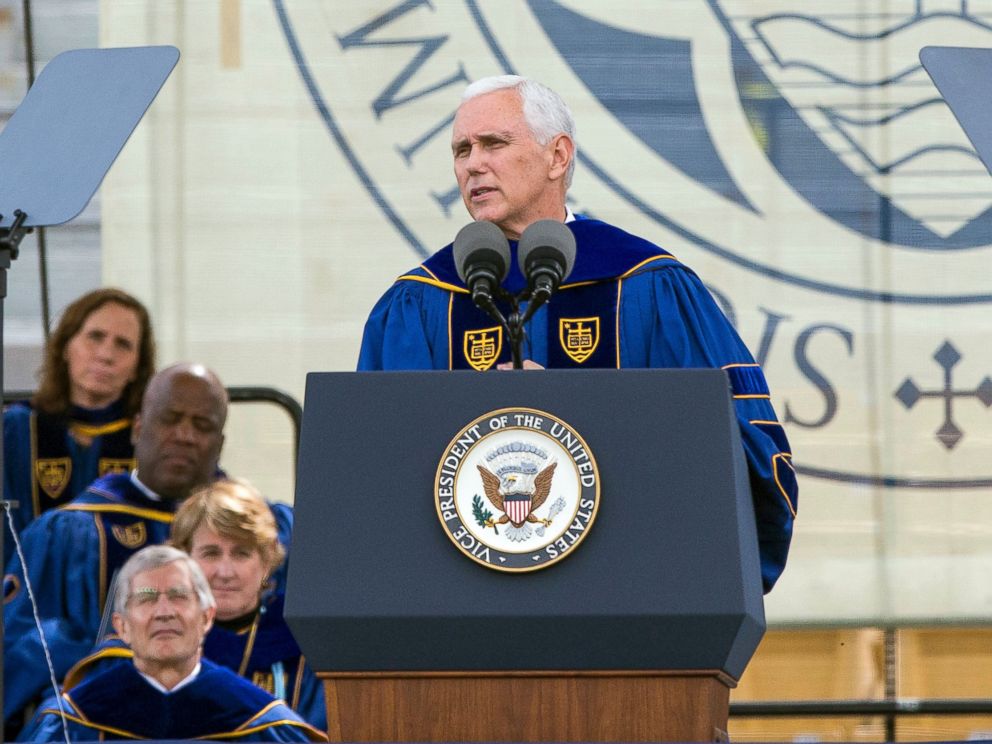 Special snowflakes and SJW idiocy was on display at Notre Dame's commencement this morning. Vice President Mike Pence was invited to speak and by golly, they just couldn't handle it. Their only option evidently, was to resort to juvenile behavior.
Special snowflake students walk out en masse during Pence's commencement speech at Notre Dame. pic.twitter.com/MlxKTPrkmF

— Ian Miles Cheong (@stillgray) May 21, 2017
Yes indeed…those children went there.
Notre Dame (85% Catholic) students walk out as @VP @mike_pence begins his address. #WalkoutND pic.twitter.com/mJQxOF3P9D

— Summer Ratcliff (@SummerRatcliff) May 21, 2017
Look. I get it. You disagree with the man's political view points. In fact you disagree with him because he is associated with President Donald Trump. Well goody for you. Here's the deal, had you stayed and listened, you might have learned something. You might've gotten an insight to the man and who he is.
But noooooo….you ungrateful little brats had to stage an ineffectual walkout because… Trump!
Yes, you are ungrateful. You are rude. Period.
When both sides of the journalistic aisle simultaneously do a double-take, that's when you know something bad really happened. Back in November, Rolling Stone published a story…