The scheduled trial of Officer Caesar Goodson has been postponed indefinitely, as the Maryland courts are going to have to untangle a major legal issue surrounding the previous trial in the death of Freddie Gray.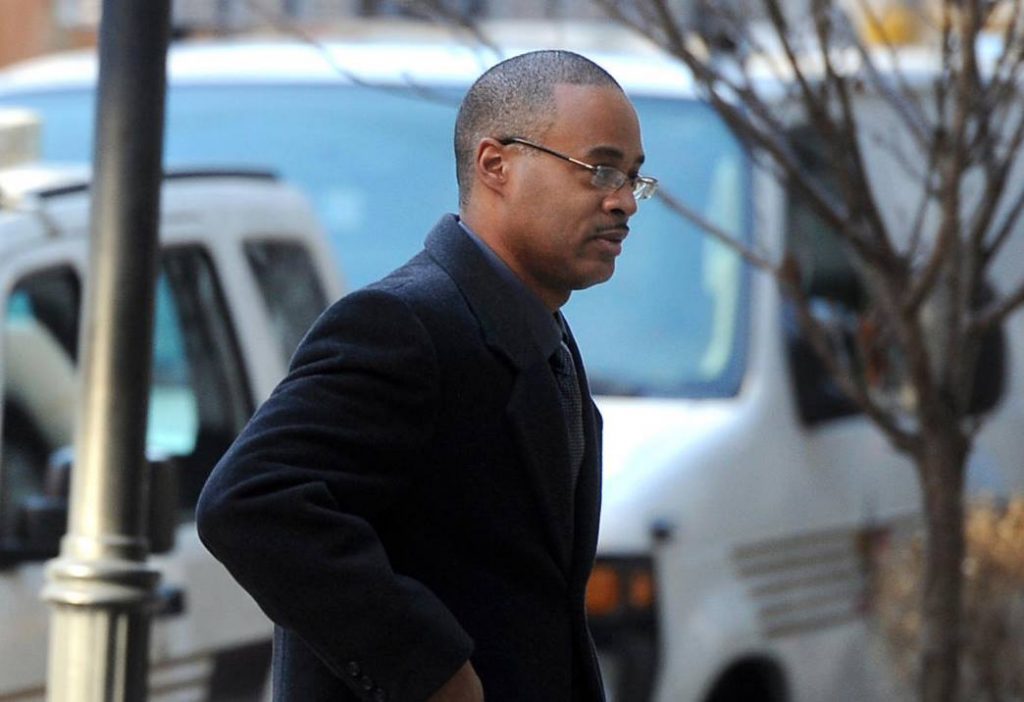 The first trial, in which Officer William Porter faced a manslaughter charge, ended in a hung jury and a mistrial. Prosecutors had anticipated that Porter would be convicted, and then testify against Goodson. (Goodson faces the most serious charges of the six police officers, as he will be tried for second degree murder.) The problem is that Porter could very well be tried again, and does not want to risk incriminating himself on the stand in Goodson's trial, for obvious reasons.
Baltimore Circuit Judge Barry Williams, who is overseeing the trial, ruled last week that Porter must testify against Goodson despite Porter's assertion that he has a right not to incriminate himself.
Porter's lawyers say he risks going to jail for contempt if he refuses an order to testify, but if he does testify, he could be charged with perjury if he makes any statements that differ from what he said or will say in his own defense.

Prosecutors say Porter has immunity at Goodson's trial and they can't use his statements against him later. But defense attorney Gary Proctor wrote in court documents: "The bell cannot be unrung."

The judge himself acknowledged that he was entering "uncharted territory" before issuing his ruling last week.
This is a mess, and it's a mess that a higher court is going to have to unwind.
A two-page order was issued Monday by Maryland Court of Special Appeals Judge Peter B. Krauser which stays the Goodson trial pending a resolution on whether the state can compel Officer William Porter to testify.
Obviously, this pushes back the other trials of the other officers, and continues the legal limbo for all involved. We can all thank prosecutor Marilyn Mosby for this legal mess. She was so certain of slam-dunk verdicts in all of these cases (even though she deliberately kept evidence away from the press) that she overcharged the officers while riding high on her newfound celebrity status. Now that she has to actually prosecute the case, she's fallen flat. And in order to make the next case stick, she has to rewrite the Fifth Amendment. After all, she has to be well aware just how fickle public opinion can be, and the next head the protestors may want could be her own. So she is ready to do almost anything to give the mob a conviction.
In the meantime, Baltimore continues to deal with a "historic" crime wave, and despite glowing accounts by the media, Mosby has no clue of what to do next. She's just hoping for a conviction in one of these cases in order to aid her husband's bid to become the next mayor of Baltimore. At this point, they may be standing on smoking ruins come election day.