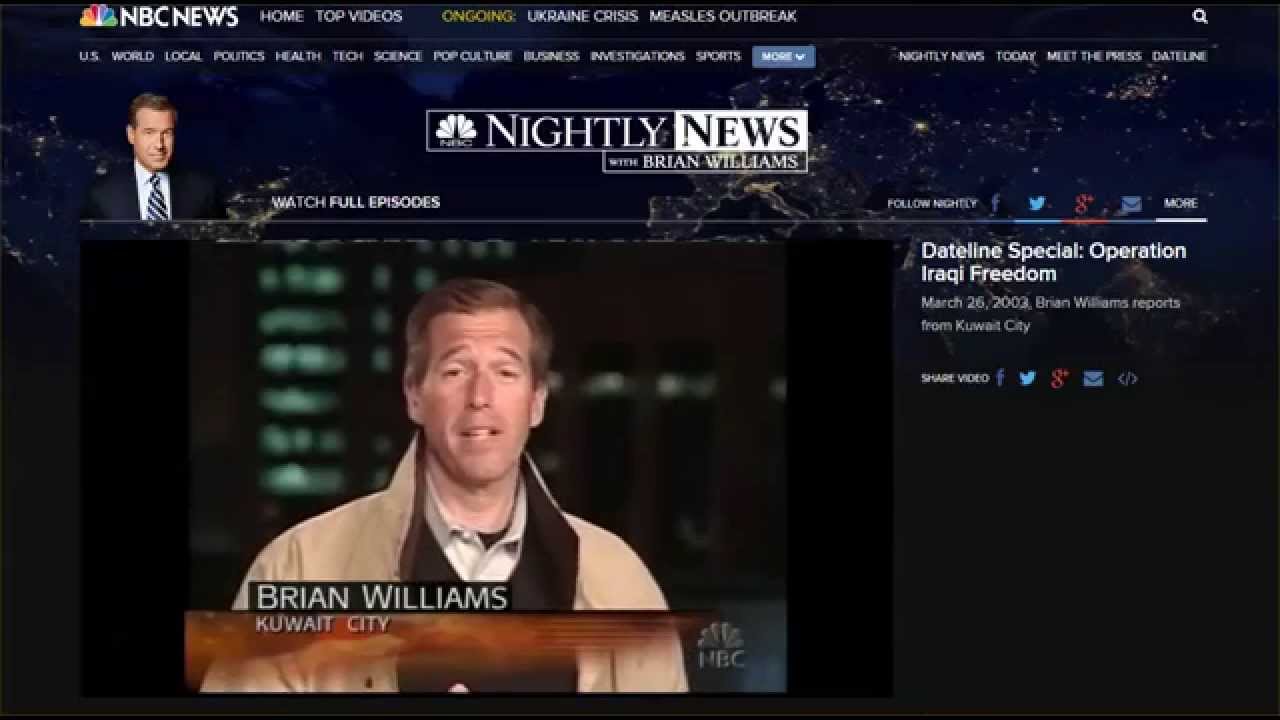 Happy Saturday, everyone! Let's take a look at some follow-ups to some news stories for this week.
First of all, the Brian Williams debacle is not going away. CNN had interviewed the supposed pilot of Williams' helicopter in Iraq during the 2003 invasion, when this whole story supposedly took place. Now, however, the same pilot is recanting.
The pilot I interviewed on Thursday about Brian Williams is no longer standing by his story. http://t.co/GyYahQAAVl

— Brian Stelter (@brianstelter) February 6, 2015

And the man who says he IS the pilot…. says that it was just a sandstorm.