Marilyn Mosby is NOT a happy camper right now. Judge Williams just announced his verdict in the case of Officer Caesar Goodson.
The Baltimore Police van driver accused of giving a "rough ride" that killed Freddie Gray was acquitted of all charges Thursday by Circuit Judge Barry Williams.

Officer Caesar Goodson Jr., 46, had faced the most serious charges of any of the six officers indicted in Gray's arrest and death last April, including second-degree depraved heart murder. Goodson was also acquitted of three counts of manslaughter, second-degree assault, reckless endangerment and misconduct in office.
Marilyn Mosby is watching her career implode piece by piece and case by case. One police officer is facing a retrial after a hung jury in the first one. And now, two others have been acquitted of all charges. One would think that State Attorney Marilyn Mosby would've learned her lesson after the first two trials….but NOOOOO.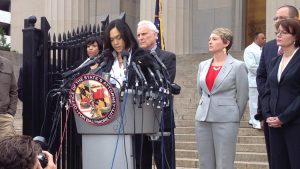 For Mosby – the crux of her grandstanding with the entire Freddie Gray case hinged upon the actions of Officer Goodson.
Goodson was Mosby's best possible case for a guilty verdict in #FreddieGray death.

— Gabriel Malor (@gabrielmalor) June 23, 2016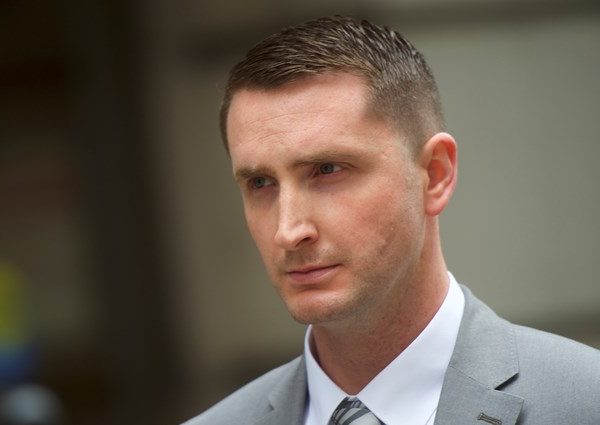 It was a case that never should've gone to trial in the first place. The case against Officer Edward Nero was by far, the weakest of the…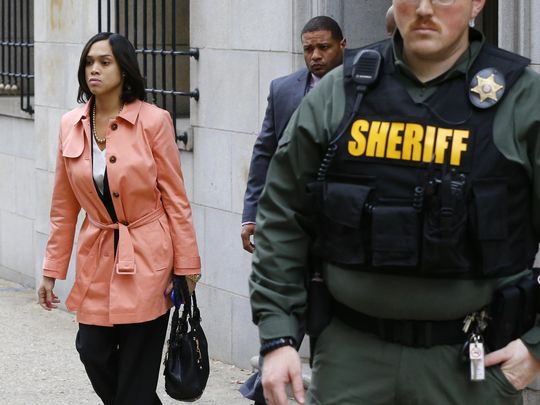 Baltimore. A city just to the north of Washington D.C. Rich in history. A city whose Fort McHenry withstood the bombardment of the British during the War…