This couldn't possibly be better timing for Iran. The sanctions on uranium mining will be lifted just as soon as the new deal is formally in place, and Iran just "happens" to find a "brand new" reserve of uranium that they can start mining right away.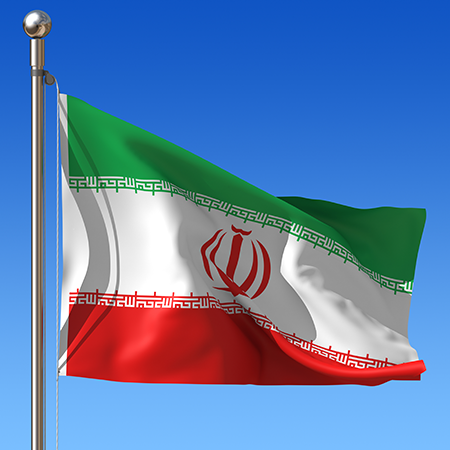 "I cannot announce (the level of) Iran's uranium mine reserves. The important thing is that before aerial prospecting for uranium ores we were not too optimistic, but the new discoveries have made us confident about our reserves," Iranian nuclear chief Ali Akbar Salehi was quoted as saying by state news agency IRNA.

Salehi said uranium exploration had covered almost two-thirds of Iran and would be complete in the next four years.
And they just happened to find out about this mine right now? Inconceivable!
Salehi said uranium extraction was set to begin at a new mine in the central province of Yazd, according to IRNA.

Some Western analysts have previously said that Iran was close to exhausting its supply of yellowcake – or raw uranium – and that mining it domestically was not cost-efficient.
Well, so much for all those "Western analysts" who couldn't possibly believe that Iran, might, you know, LIE.
Iran discovers huge uranium reserve just as the sanctions against uranium mining companies are lifted. How lucky. https://t.co/MEpWWtFIHC

— Rory Cooper (@rorycooper) September 12, 2015
@charlescwcooke "it was just sitting here in this random park. We don't know how it got there!"

— Micah (@MicahLance) September 12, 2015

Well, John Kerry? Do you have anything to say for yourself this time? Or are you just going to be hiding under your desk, hoping that Obama and the New York Times can either call enough people names or just call them "Jews" and ignore it?
So, once this deal is signed, how long until we see the first mushroom cloud, and where will it be?
Today is the DAY! You know… that day that the Obama Administration said we'd have Smokin' HOT nuclear deal with Iran! According to Obama and John Kerry, the…