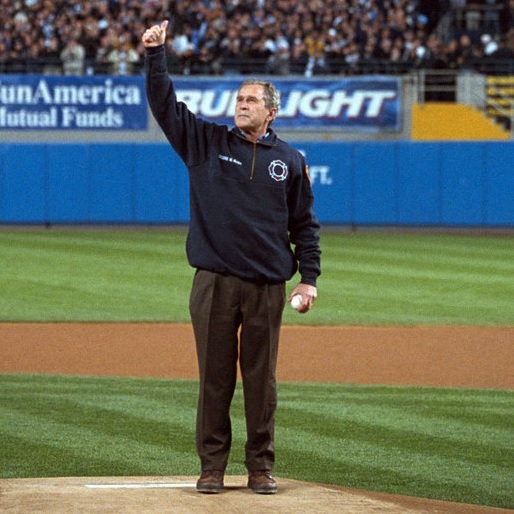 When 9/11 happened, everything just stopped. The whole world seemed to abruptly hit pause, because we just couldn't bear to tear our eyes away from what was happening in New York, in Washington D.C, or in Pennsylvania. There were no plane flights for days. There were barely any commercials on TV. There were no football games, or baseball games to watch. We were all frozen in time. Coping. Breathing. Watching. Praying.
Eventually, we knew life would have to resume. But we all felt either hurt or broken by what had happened. How on earth could we go back to being "normal" again? The honest truth is that the "normal" that was, was never coming back. But we could be brave, each in our own way.
And when President George W. Bush walked out onto the field of Yankee Stadium to throw the ceremonial first pitch of Game 3 in the 2001 World Series, that was his way of being brave and proving that life was going to carry on. And we all watched as this man, who had vowed through a bullhorn that we were going to be heard, wore a bulletproof vest under a FDNY jacket and strode out onto the field.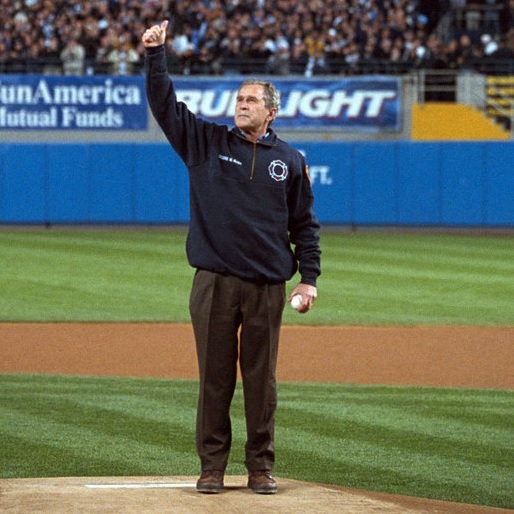 Firefighter Stephen Gerard Siller was one of many heroes to give his life on September 11, 2001. His bravery and dedication to his city and his duty…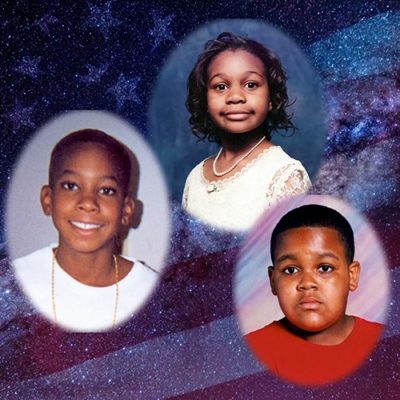 Their names were Bernard C. Brown II, Asia S. Cottom, and Rodney Dickens. They were all eleven years old. They were in sixth grade. They were headed…

I am a diehard baseball fan. I love the game, I love the history of the game, and I still think the movie "42" was robbed by…