Today is Veterans Day. A day we say Thank You to all the men and women who have served in our military.
Here at Victory Girls we are Veterans. We are daughters, wives, family and friends with veterans from all walks of life. We each have a story to tell about the impact veterans have made on our lives because of their service, but also because of who they are.
One such veteran is my father, Tyler Dodge.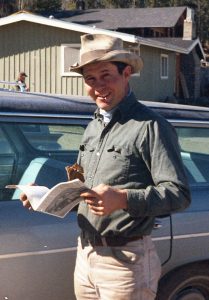 Born in 1933 in Wheatland, Wyoming, Dad grew up on a large ranch on the Laramie Plains. His life was comprised of adventures along the Laramie River, school in a small one-room school house on the ranch, haying, and raising cattle. After high school graduation, Dad went over to the University of Wyoming. While there, Dad developed such a strong interest in skiing that he became a member of the ski club and helped put on many a ski excursion.