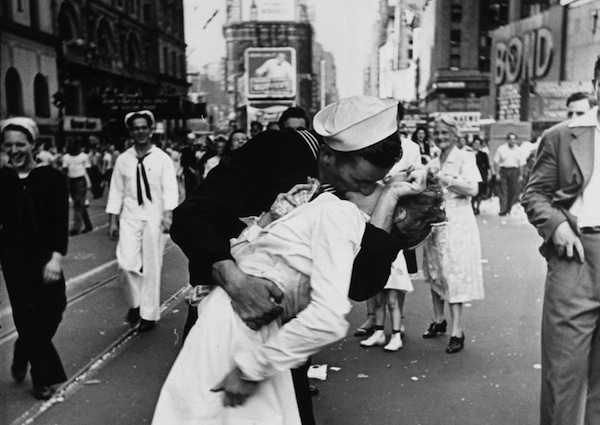 She was an enigma for decades. At first her face was not identified, yet she was a subject in one of history's most iconic photos.
The picture was taken in August of 1945, and the place was Times Square in New York City. In an era when cell phones and the internet were the stuff of science fiction, word managed to spread throughout the city that the Japanese had surrendered, and that World War II — the greatest conflagration ever endured — was ended.
New Yorkers flocked into the streets in wild celebration. Life magazine photographer Alfred Eisenstaedt was among the throngs of people, taking pictures. And then he snapped this image. He entitled it simply, "V-J Day in Times Square."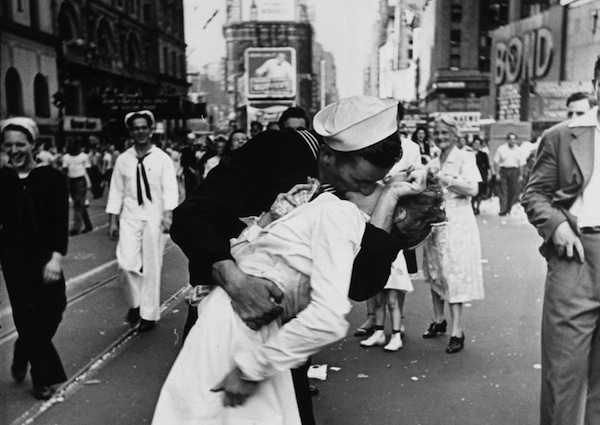 It took decades to discover the identity of the sailor and the young woman he kissed, since Eisenstaedt never asked their names. Finally, in 2012, a historian and author determined the pair were George Mendonsa and Greta Zimmer Friedman.
On Saturday, the sad news was announced that Greta Friedman had passed away at the age of 92.
https://youtu.be/g83kLbJeVgo
Greta Zimmer Friedman, apart from the famous photo, lived a remarkable life. An Austrian Jew, she fled her native country in 1938 with her two younger sisters as Hitler and the Nazis took over. Their parents planned to follow their daughters to America. They never made it. Even today, no one in the family is quite sure of their fate.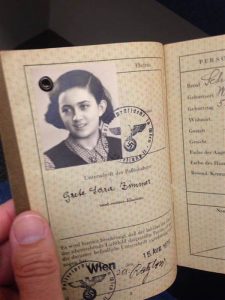 Once settled in New York City, the young Greta Zimmer became involved in that city's theater community, and studied costuming at the New School's Dramatic Workshop, where she met actors Harry Belafonte and Rod Steiger. But on that August morning in 1945, Greta was working as a dental assistant when she made her way to Times Square to determine if the rumors of the war's end were true.
This weekend marked the 70th anniversary of V-J Day, the day that Japan surrendered to the Allies in 1945, thus bringing to an end the most massive…
History teaches that the Allies freed France from the Nazis in World War II. Yet it appears that a new crop of Nazis has re-emerged in France…