Planned Parenthood shooting suspect Robert Dear, 57,  made his first appearance in a Colorado Springs courtroom this afternoon via video conference. Stephen J. Sletta was the presiding judge for this appearance.
Dear was accompanied by the state's chief Public Defender, Dan King. That name may be familiar to some. King was the lead defender for the Aurora Theatre shooting trial this summer.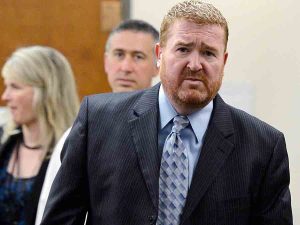 Now he is tasked with handling yet another high profile case that is receiving world-wide attention.
As the proceedings were finished, Judge Sletta issued orders to have court documents sealed. These included the search warrant for Dear's home and the arrest warrant. Dear is being held on investigation of first-degree murder and formal charges will be filed next Wednesday.