June marks the 22nd anniversary of when the bloodied and slashed bodies of Nicole Brown Simpson and Ron Goldman were found crumpled in front of Mrs. Simpson's condominium in Brentwood, CA.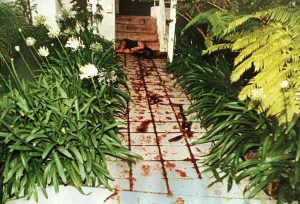 Her ex-husband, football legend O.J. Simpson, went on trial for their murders, and in October of 1995 was acquitted of their murders in the so-called "Trial of the Century."
Reactions to the verdict were sharply and dramatically divided according to race, as this video shows.
Now, in the twenty years plus that have passed since the verdict, it appears that most African-Americans now think that O.J. Simpson was guilty of the murders.
Polls conducted in 2014 and 2015 reveal this striking change of opinion.
Why the change?