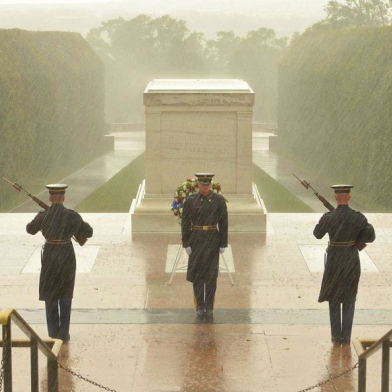 The America hating jackwagons have gone too far. Way too far. A picture was snapped of a man kneeling during the playing of "Taps" at the Tomb of the Unknown Soldier or Tomb of the Unknowns at Arlington National Cemetery. Kneeling during "Taps"! I am sure that the punk puke wasn't kneeling because he was overcome with the ultimate sacrifice made by those "Known but to God" within the tomb.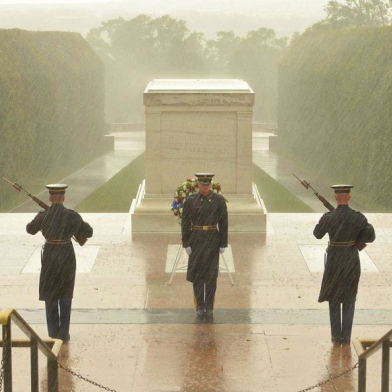 According to American Military News:
A photo that has gone viral while circulating among the online military community shows a man at the Tomb of the Unknown Soldier at Arlington National Cemetery, kneeling down on one knee reportedly during the playing of taps, and is sweeping across America, outraging thousands.
"Taps" is a bugle call played at dusk, during flag ceremonies, and at military funerals by the United States armed forces and is regularly played at the Tomb of the Unknown Soldier.
Not standing for Taps is incredibly disrespectful.
The picture is sparking intense outrage on social media. It is unclear exactly why the man seen in the photo is kneeling during taps while everyone else is standing, but most people online are assuming it is in protest.
and-
Protocol at the Tomb of the Unknown Soldier is that you stand, and many times the Soldiers who guard the Tomb will directly address people who are not standing and demand they stand.
And, they even have helpful signs.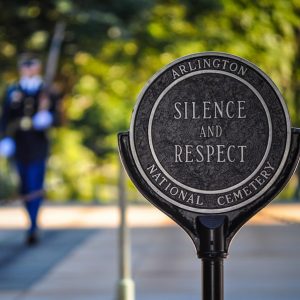 Remember Colin Kaepernick's original statement:
Today is a day to honor those who have died in the service of our nation. But where does one go to pay respects, if you aren't…
We took our first family trip in almost 6 years last month.  This is no small feat, because the last time we took a family vacation, my…