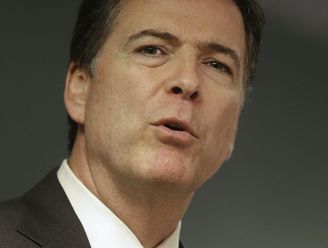 Military bases across the United States were ordered to raise the force protection level from Alpha to Bravo late Thursday night in response to concerns that ISIS is targeting our nation's military.
Adm. Bill Gortney, commander of the Colorado-based U.S. Northern Command, raised military installations' force protection level to "Bravo" after months of maintaining it at "Alpha," the lowest level of security, a defense official said Friday.

"While our [force protection level] change is not tied to a specific, credible threat, recent events have led us to recognize the need to take prudent steps to ensure our [force protection] measures can be increased quickly and unpredictably at the macro level, just as they routinely vary at the micro level on individual installations," the defense official said.
What is FPCON?  The graphic below highlights the various levels of Force Protection threats the military works with:
FPCON or Force Protection Condition is the Department of Defense's terrorist threat system. It outlines the details of what protection measures should be implemented by security agencies in response the terror threat levels against any or all of our military installations.
This morning we awoke to the news that the chatter across the internet from Islamic terrorist organizations has significantly increased. What does this mean? Could be a…