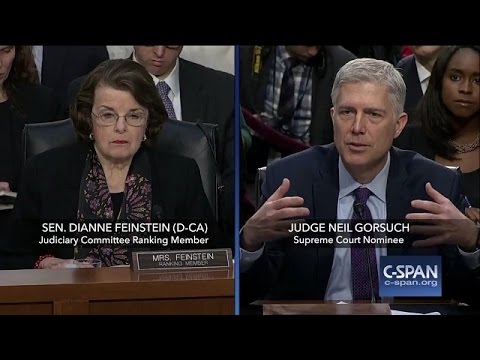 In a New York Times op-ed piece, Thomas Groome, a professor at Boston College, gives the Democrats some free advice on how, from a Catholic perspective, their unwavering support of abortion is costing them votes.

But once-solid Catholic support for Democrats has steadily eroded. This was due at least in part to the shift by many American Catholic bishops from emphasizing social issues (peace, the economy) to engaging in the culture wars (abortion, gay marriage). Along the way, many Catholics came to view the Democrats as unconditionally supporting abortion.

Last year's election was a watershed in this evolution. Hillary Clinton lost the overall Catholic vote by seven points — after President Obama had won it in the previous two elections. She lost the white Catholic vote by 23 points. In heavily Catholic states like Pennsylvania, Wisconsin and Michigan, she lost by a hair — the last by less than 1 percent. A handful more of Catholic votes per parish in those states would have won her the election.

Her defeat is all the more remarkable considering that Mrs. Clinton shared many Catholic social values. By contrast, Mr. Trump's disrespect for women, his racism, sexism and xenophobia should have discouraged conscientious Catholics from voting for him. So why did they? Certainly his promises to rebuild manufacturing and his tough talk on terrorism were factors. But for many traditional Catholic voters, Mrs. Clinton's unqualified support for abortion rights — and Mr. Trump's opposition (and promise to nominate anti-abortion Supreme Court justices) — were tipping points.
Professor Groome makes plenty of passionate points, but it's all for naught. The Democrats are never going to abandon their rigid support of abortion on demand.