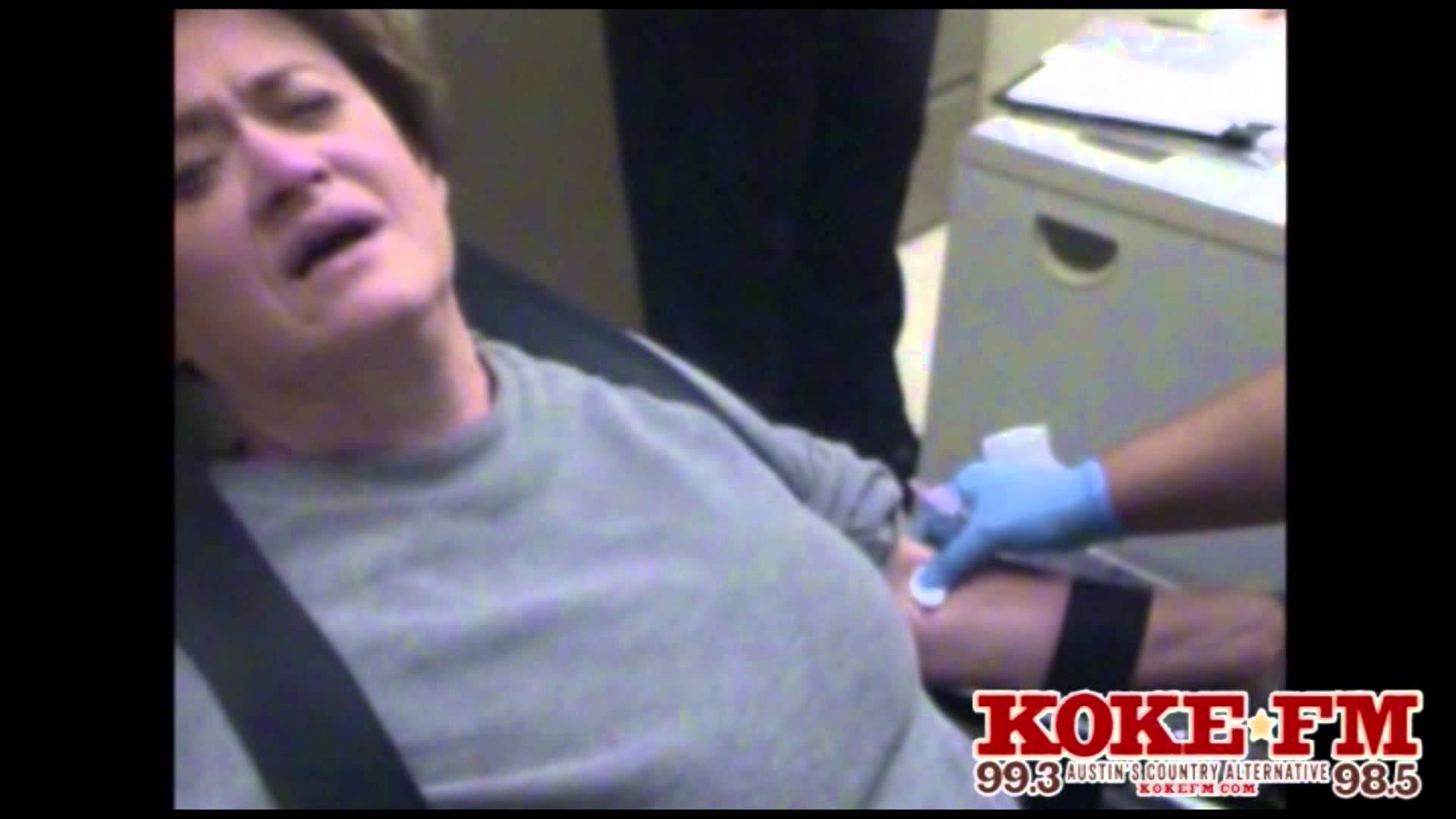 He made it clear he's going to fight.  As he should:
Perry said, "I"m here today because I did the right thing. I'm going to enter this courthouse with my head held high, and not only were the actions that I took not only lawful and legal, but right. And if I had to do so, I would veto funding for the integrity unit again. You think any governor, democrat or republican, would expect this important unit with jurisdiction over state officials, be led by someone who lives up to the high standard of conduct and personal integrity."

He added, "This issue is far bigger than me. It is about the rule of law, about the constitution that allows not just a governor but every citizen to speak their mind free of political interference or legal intimidation. This indictment is nothing but an attack on the constitutional powers of the governor. There are important fundamental issues at stake, and I will not allow this attack on our system of government to stand. I'm going to fight this injustice with every fiber of my being. And we will prevail. And we'll prevail because we're standing for the rule of law."
Indeed.  What a bunch of trumped up Soros funded liberal, butt-hurt hooey:
"A Soros-funded organization in Texas, with ties to trial lawyers (who despise Perry due to his steadfast advocacy of tort reform), Texans for Public Justice, filed a complaint against Perry for the veto, which was referred to a "special prosecutor," criminal defense lawyer Michael McCrum (who had been nominated unsuccessfully by President Obama to become a U.S. Attorney in San Antonio at the urging of liberal congressman Lloyd Doggett)."
Governor Perry behaved much better today than Rosemary Lehmberg when she was booked, fingerprinted, and got her glamour shot:  
Almost no one, even Democrats, thinks this indictment is a good idea.  Indeed, many think it's a political farce:
"Travis County District Attorney Rosemary Lehmberg —  a Democrat who oversees the state's Public Corruption unit —  was arrested for driving very, very drunk. What followed was a relatively ordinary political dispute. Perry, not unreasonably, urged Lehmberg to resign. Democrats, not unreasonably, resisted out of fear that Perry would replace her with a Republican. Perry, not unreasonably, announced and carried out a threat to veto funding for her agency until Lehmberg resigned.

I do not have a fancy law degree from Harvard or Yale or, for that matter, anywhere. I am but a humble country blogger. And yet, having read the indictment, legal training of any kind seems unnecessary to grasp its flimsiness."
Well, Rick Perry ain't flimsy, and I suspect when his legal team is finished with the partisan indictment team in Austin, those Santa Anna Democrats are going to clabber up and squirt like a West Texas rainstorm.
And anyway, let's get down to it….which mugshot do you support?  This?
Or this?
#LikeABoss:
And then, after getting fingerprinted and his own glamour shot, Governor Perry went out for ice cream.  Rick Perry:  #LikeABoss