Sordid news about Donald Trump allegedly raping his first wife Ivana were circling the airwaves and media last night, after The Daily Beast broke the story.
Well, they actually didn't break the story. Author Tim Mak dug through an old 1993 book by Harry Hurt III entitled Lost Tycoon: The Many Lives of Donald J. Trump to find seedy accusations of rape made by the former Mrs. Trump in depositions during their early 90's divorce case.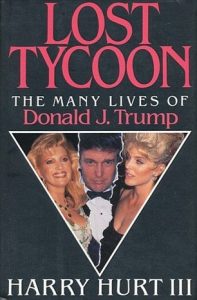 Why did Mak dig through this old information about an alleged 1989 incident?
Let his introduction from the article explain it:
Donald Trump introduced his presidential campaign to the world with a slur against Mexican immigrants, accusing them of being "rapists" and bringing crime into the country.

"I mean somebody's doing it!… Who's doing the raping?" Donald Trump said, when asked to defend his characterization.

It was an unfortunate turn of phrase for Trump—in more ways than one. Not only does the current frontrunner for the Republican presidential nomination have a history of controversial remarks about sexual assault, but as it turns out, his ex-wife Ivana Trump once used "rape" to describe an incident between them in 1989. She later said she felt "violated" by the experience.
Clearly this is payback for Trump's claims of criminal behavior among illegal Mexican aliens.
Lena Dunham, Millenial actress and writer/creator of the HBO show Girls, has just published a memoir. In her book, she details a sexual encounter that she later…