If you are any student of American history, the name "John Hinckley Jr." is a significant one. And if you are old enough, it instantly conjures up sounds and images that are forever immortalized on film.

At the time of the assassination attempt 35 years ago, Hinckley was 25, obsessed with getting the attention of actress Jodie Foster, and fixated on becoming infamous so she would love him. He was found not guilty by reason of insanity and institutionalized at St. Elizabeths Hospital in Washington DC. Hinckley's parents were wealthy, and moved from Colorado to Virginia in order to be near him.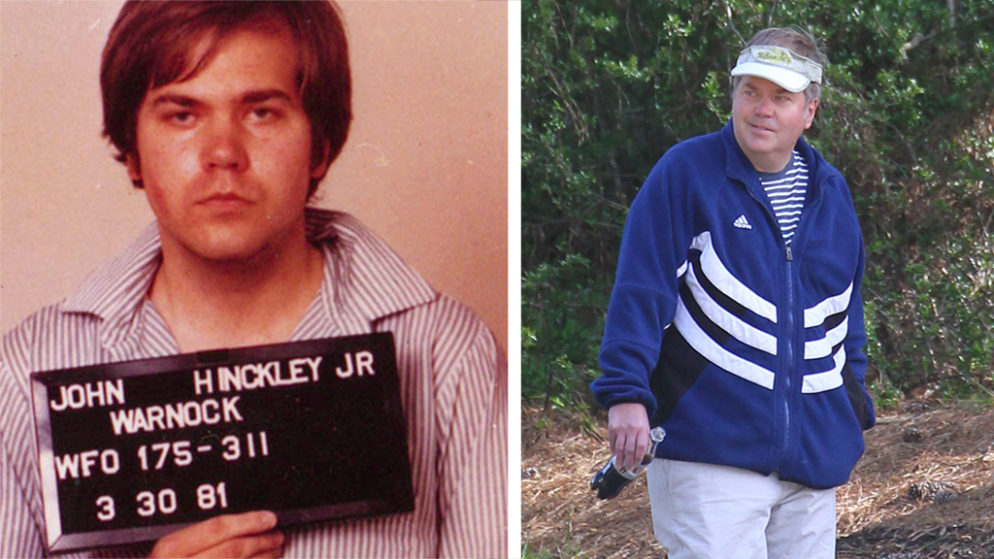 The Reagan family has steadfastly spoken out against the increasing freedoms that Hinckley has gained over the years, which began with "field trips" from the hospital with other patients, and eventually evolved into overnight visits with his mother, Jo Ann. Once Hinckley was allowed out, the march forward to releasing him seemed inevitable. And now, a judge has finally signed off on it.
BREAKING: Judge: Reagan shooter John Hinckley Jr. can live full-time outside mental hospital.

— The Associated Press (@AP) July 27, 2016

That final release could happen quickly.
The release could happen as early as next week, the judge ruled. Under the terms of the order, Hinckley is not allowed to contact his victims, their relatives or actress Jodie Foster, with whom he was obsessed. Hinckley also will not be permitted to "knowingly travel" to areas where the current president or members of Congress are present. The judge said Hinckley could be allowed to live on his own or in a group home after one year.

"Mr. Hinckley shall abide by all laws, shall not consume alcohol, illegal drugs… shall not possess any firearm, weapon, or ammunition and shall not be arrested for cause," Senior U.S. District Judge Paul Friedman ordered.