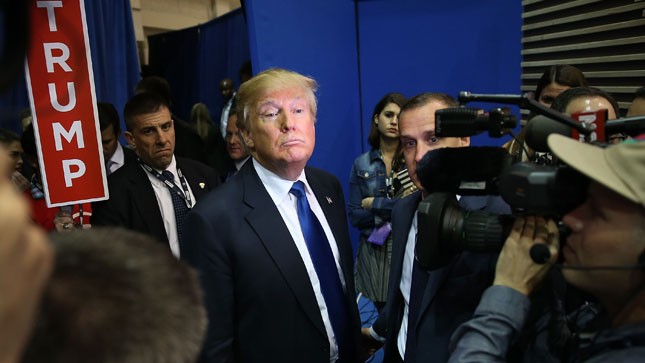 They can't say they weren't warned. We've told them so here at Victory Girls, and other writers from those at National Review to small-time blogs have tried to convince the Trump sycophants that he's little more than a gilded con-man, but to no avail.
Let's hear Trump's new campaign manager, Paul Manafort, tell how Con Man Don plans to flip and flop like a fish because. . . winning!
So whatever happened to the old "system is rigged" Donald Trump? The Bad Boy who would give no quarter to political correctness or political games?
That was then. This is now.
And apparently RNC chairman Reince Priebus is now ready to make nice to Con Man Don too, calling for Republicans to unite. Speaking at the the RNC spring meeting on Friday in Hollywood, Florida, Priebus said, "It is essential to victory in November that we all support our candidate. This goes for everyone, whether you're a county party chairman, an RNC member, or a presidential candidate. Politics is a team sport, and we can't win unless we rally around whoever becomes our nominee."
In short, Priebus just got conned, too — which may not be saying much, considering that he was at the head of the party that ran the weak tea Mitt Romney campaign.