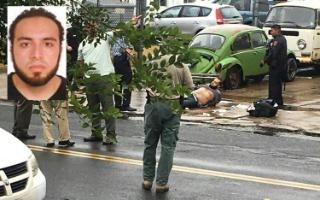 David French over at the wonderful National Review has written a column today that lays out the plain truth that someone of sober mind had to write. The post is titled "It's Time We Faced the Facts About the Muslim World". It's time. It's way past time.
Since September 11, 2001, everyone, including then President George W. Bush, has gone to great lengths to say that we are not against Islam. This is not a religious war. We love Islam and Muslims. While at the same time, we are being told that those of us who do not embrace our Muslim brothers and sisters are racists, xenophobes and Islamophobic.
With this weekend's bombings in New Jersey and Chelsea and the knife wielding terrorist in Minnesota, the flagellation has begun anew. The media and most politicians are beating themselves senseless trying to be kind to our Muslim brothers and sisters. And, Hillary blames …dun, dun, dun… Donald Trump.
Oh, for the love of Pete, woman. Give it a freaking rest. Everything is recruiting for Islam. She makes my hair hurt.
Back to David French. He writes: