This morning a factory in France, operated by Air Products & Chemicals headquartered in Allentown, PA was attacked.
The attack occurred at approximately 9:50 a.m. local time in Saint-Quentin-Fallavier, northwest of the Alpine city of Grenoble, according to Le Dauphine newspaper. The newspaper reported that two men dressed as deliverymen arrived at the plant, and that one walked into the main office, declared he was a member of ISIS and beheaded someone there. The terrorists reportedly left the severed head hanging from a fence, and set off several gas canisters at the plant.
The terrorists also left two black flags depicting ISIS hanging near the body of the man they killed, and at least two others were injured during the attack on the plant.  Lizzie Deardon and John Lichfield of the Independent UK report on the arrest of one suspect:
A man named as Yassin Salhi, aged 35 and from Saint-Priest, near Lyon, was detained by a firefighter at the scene and has been arrested.

Authorities said he had previously been under security service surveillance after fears he had been radicalised and had links to extremists.
Francoise Hollande, President of France, issued the following statement from Brussels where he was attending the EU Summit.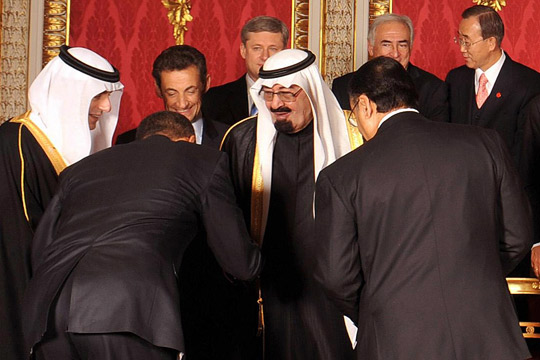 Camp David was going to be a happening place this week. Well, it was until the RSVP's for Obama's planned 2-day summit with leaders from the 6…