Ted Cruz won 34 delegates in Colorado on Saturday. The state GOP awarded him 13 delegates on the convention floor, which he then added to the 21 delegates from congressional districts which he won on Friday.
Sometime on Sunday evening, Donald Trump decided that this was totally unfair. And because this is Trump we're talking about, he went a-tweeting.
How is it possible that the people of the great State of Colorado never got to vote in the Republican Primary? Great anger – totally unfair!

— Donald J. Trump (@realDonaldTrump) April 11, 2016
The people of Colorado had their vote taken away from them by the phony politicians. Biggest story in politics. This will not be allowed!

— Donald J. Trump (@realDonaldTrump) April 11, 2016

And even Matt Drudge flipped out, putting Trump's concerns in all in red on his website.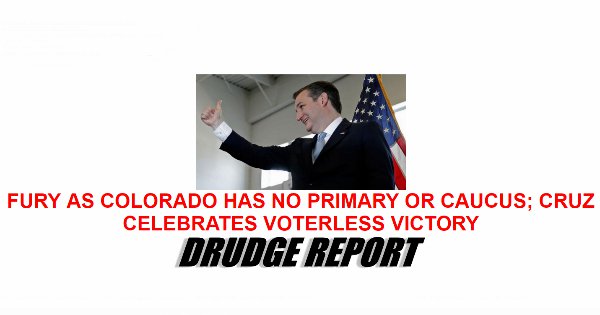 And he tweeted about it as well.
https://twitter.com/DRUDGE/status/719337730673676288
Apparently, neither Drudge nor Trump bothered to do any research and note the fact that the Colorado Republican party decided to completely change their delegate selection process… in August of LAST YEAR.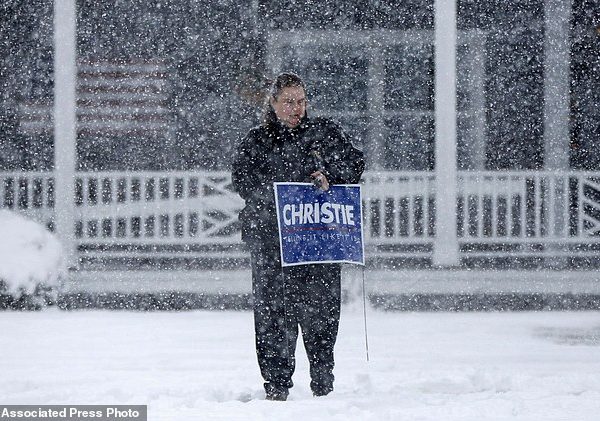 Today Donald Trump cancelled all campaign events for the weekend in New Hampshire. He isn't moving any staff into the state, while He Who Would Be King…