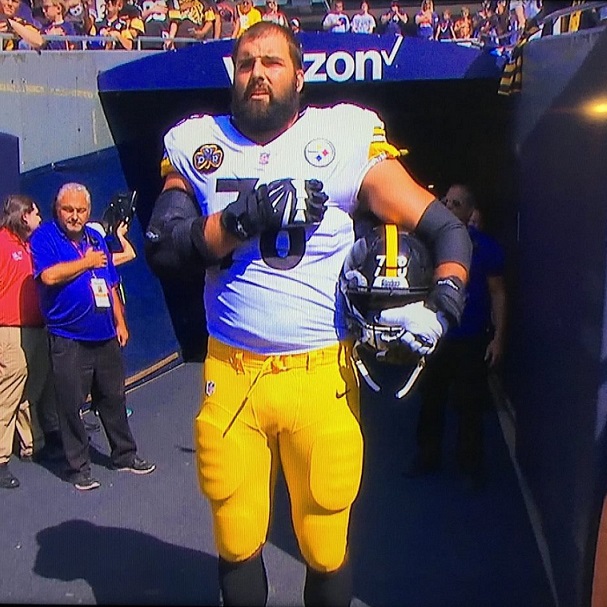 Amidst all of the #TakeAKnee chaos and PR nightmare that the NFL has gotten itself into, the Pittsburgh Steelers announced that they were just going to stay in the locker room until the National Anthem was over.
The Latest: Steelers coach says team will stay in locker room during national anthem before tonight's game. https://t.co/Dv0yMooEtr

— The Associated Press (@AP) September 24, 2017
(Coach Mike) Tomlin had said before the game that Pittsburgh's players would remain in the locker room and that "we're not going to let divisive times or divisive individuals affect our agenda." Tomlin added that the Steelers made this choice "not to be disrespectful to the anthem but to remove ourselves from this circumstance. People shouldn't have to choose."
Notably, the coach was on the sidelines during the anthem, according to the AP.
However, one Steeler came out of the tunnel and stood alone, hand over his heart, for the National Anthem. And that player was West Point graduate, Army Ranger, and Bronze Star recipient Alejandro Villanueva.