Two police officers were injured in a shooting outside of the Ferguson, MO., police department early Thursday morning during new protests after the resignation of the town's police chief, Thomas Jackson.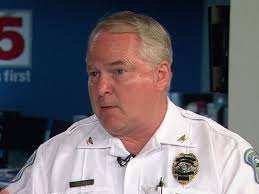 Officer Webster Grove, 32, was shot in the face, and a 41-year-old officer from St. Louis County was shot in the shoulder, St Louis County Police Chief Jon Belmar reports. He said they were both transported to a local hospital, where they were both conscious, but he said he did not have further details about their conditions. He described their injuries as "very serious", but not life threatening.
https://youtu.be/H_xlsM_I4CI
The gunman is still at large, and there have been no suspects identified.