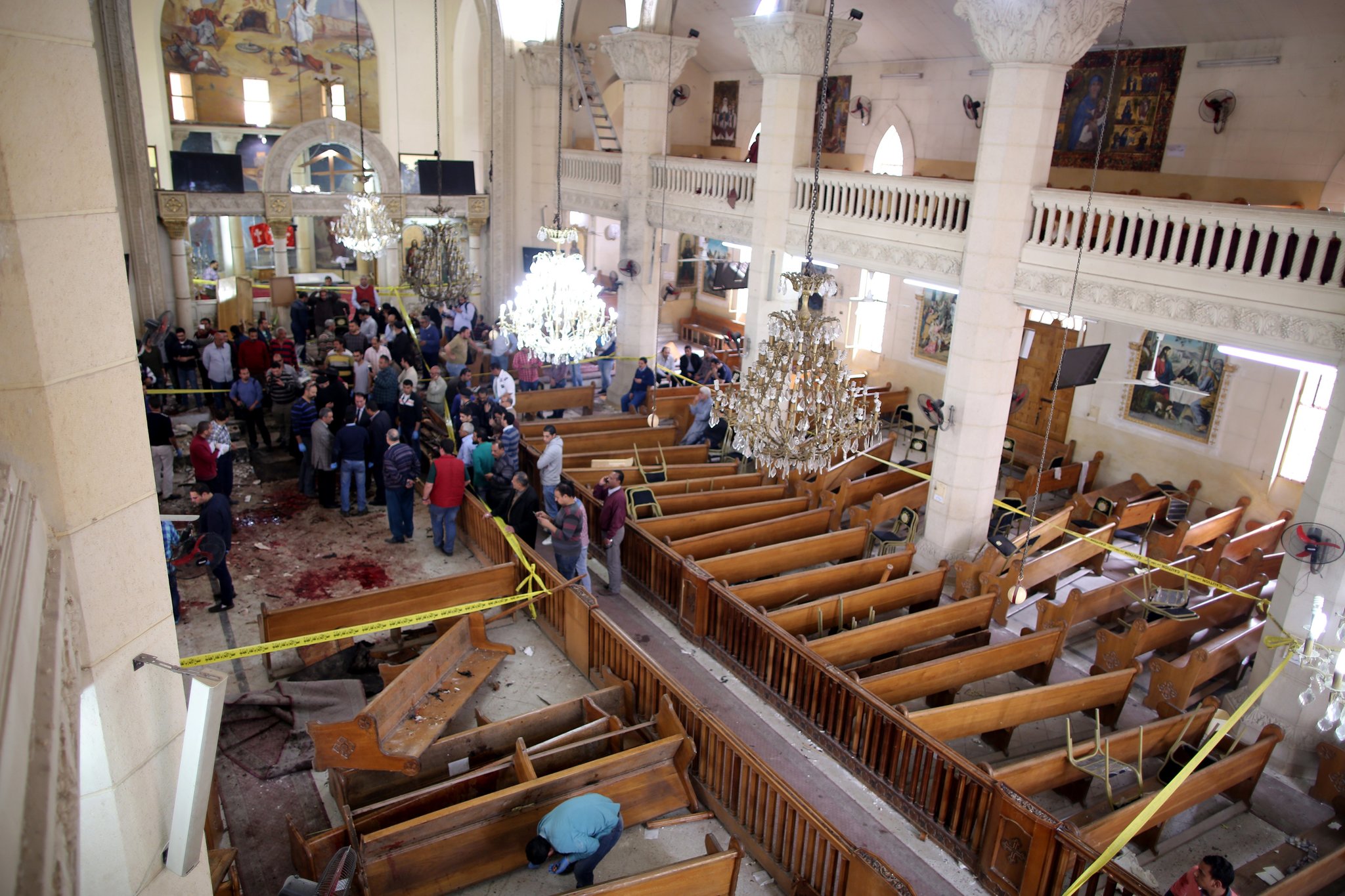 Palm Sunday begins Holy Week, the most sacred week of the church calendar for Christians.
But in Egypt this morning, a bomb exploded outside St. Mark's Coptic Church in Alexandria. Another went off in St. George's Church in Tanta, 50 miles north of Cairo. The current death toll appears to be around 30 people, including three police officers. And who has claimed responsibility? Why, ISIS of course.
Following is a video of raw footage as one of the bombs went off:
Just a few months ago Egyptian president Abdel Fatah al-Sisi, who is Muslim, attended a Christmas service at the St. Peter and St. Paul Coptic Orthodox Church in Cairo, where explosions killed 27 worshippers in December. Sisi is working to tamp down anti-Christian violence in his nation. Unfortunately it still continues.
Which leads me back to President Trump's bombing of Syria.