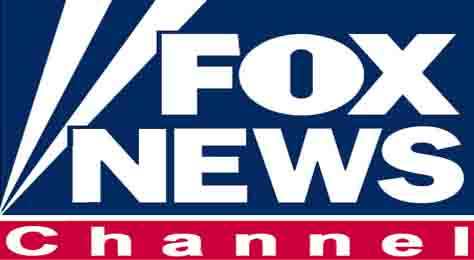 Fox News has reached a very disappointing place in its news life. It sucks. A lot. Not the morning people. "Fox & Friends", "Fox & Friends First" and "Fox & Friends Weekend" are all well put together, fun and informative. Bill Hemmer takes over after "Fox & Friends" during the week and he is workman-like and calm. That is not a bad thing.
The late Roger Ailes, Bill O'Reilly, Charles Payne and now, as Kim Quade wrote today, Eric Bolling had/have inappropriate workplace behavior charges made by insiders.
The reason I love the Weather Channel now is a few of the personalities at Fox News. They are so heinous. They are either stupid or think that the viewer is stupid. These people must be fired yesterday. Who are these cretins of crap? Let us begin:
1. Marie Harf – This one is too easy, I know. Marie "Jobs for Jihadis" Harf makes a pound of hamburger look like a genius. Watch Marie Harf get schooled on the Iran deal by Meghan McCain (I cannot believe I just wrote that.):
Fire her.
2. Jehmu Greene – Maybe she is a lovely human being in her personal life. Bwa ha ha ha ha. That is laughable.
Jehmu Greene is a very intelligent woman with a quick and agile mind. Why then, when she is on Fox News, does Miss Greene look like she is trying to find eentsy teentsy words that the morons who watch Fox News will understand? It's because Jehmu Greene really does think the viewers are morons.
Fire her.
3. Jessica Tarlov – This woman can only repeat talking points and she does it in that voice. I have read many explanations. Maybe she is trying to speak in a deeper voice to sound more authoritative. I don't care. She looks at the camera like a robot, she repeats Democrat talking point without being able to make an argument and her voice sounds like the signal isn't clear.
This is Jessica Tarlov:
Okay, maybe it was not fair of me to pick a video clip in which Miss Tarlov was with Harris Faulkner and Mercedes Schlapp because they are so smart. The only Fox News contributor who wouldn't be is Marie Harf (see above).
Fire her.