Did you know that there was a Democrat Presidential debate last night? I know, you're thinking.. who in their right mind would have a 2 hour debate on a Saturday night?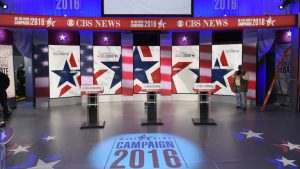 Interestingly, half of the fireworks that one would expect to see DURING the debate happened several hours beforehand. That was when CBS determined, and rightfully so in my opinion, that the focus of the debate needed to shift to include foreign policy, terrorism, and national security after the attacks in Paris. Well it seems that Bernie and his strategist, Mark Longabaugh were all Berned up about it.
Sanders aide "lost it" on debate conference call with CBS. He does not want the focus to be on foreign policy

— Carol Costello (@CarolCNN) November 14, 2015
Think about that for a minute. A candidate for President of the United States, doesn't want to discuss major foreign policy issues nor terrorism in the wake of the horrific terror attacks in Paris?  The format was adjusted anyway. Each candidate had one minute at the start of the debate to talk about Paris and their vision for America.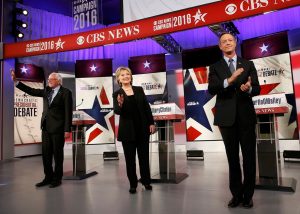 So, given his snit fit earlier, what did Senator Sanders have to say during his opening?
SANDERS: Well, John, let me concur with you and with all Americans who are shocked and disgusted by what we saw in Paris yesterday.

Together, leading the world, this country will rid our planet of this barbarous organization called ISIS.
That's it.
this is how long Bernie talked about Paris before turning to Democratic Socialism pic.twitter.com/RQessZsWB2

— Bubba Atkinson (@BubbaAtkinson) November 15, 2015