A interesting hearing, presided over by Judge Richard Leon, took place in D.C. federal court two days ago. What is so intriguing about this particular hearing? Simply this: the case involves pitting the Dept of Justice along with quite a few left-wing organizations against a ruling decided by the U.S. Election Assistance Commission (EAC) and the states of Alabama, Georgia, and Kansas. Specifically the ruling in favor of those states involved their setting election rules requiring proof of citizenship before someone is allowed to vote.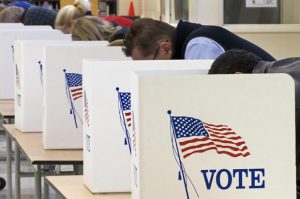 Think about that for a minute. The Department of Justice wants to intervene and overrule a state and demand that they let anyone vote – and the state shouldn't care if the voter is actually a U.S. Citizen. In fact, they want it so much that they went so far as to swing their support AWAY from the EAC, the organization they are SUPPOSED to defend, and to the left wing organizations involved, League of Women Voters, NAACP, etc. That move raised some serious eyebrows, including that of Judge Leon:
Leon called "unprecedented" the Justice Department's decision to agree to a preliminary injunction blocking a federal official's decision, a stance POLITICO highlighted before Monday's hearing.
"I've never heard of it in all my years as a lawyer," the judge said.
Leon also criticized the government for taking an incomplete position in the case, conceding that a preliminary injunction was appropriate but not addressing issues about what decisions the elections panel must make itself and which the panel's director could make on his or her own.
"This is a very unusual way for the Federal Programs Branch to litigate," the judge said.
Here's why we should be concerned with this move by the DoJ.