Ramadi is the capital of Iraq's Anbar province, and now the Ramadi police and Iraqi forces are being shoved out or surrounded after ISIS forces have managed to take control of the main government compound within the city on Friday.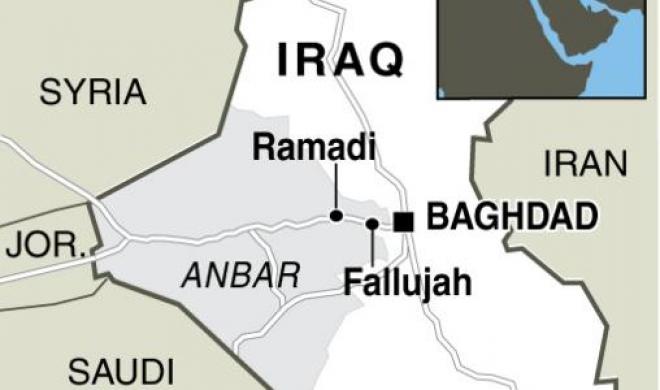 By early afternoon, the militants had seized the government compound in downtown Ramadi, which is the capital of western Anbar province. Government forces had managed to hold on to the largely Sunni Muslim city of about 900,000 people in recent months, despite regular attacks by the Islamic State. The militant group, also known as ISIS or ISIL, seized most of the rest of Anbar last summer.

"The city's fallen. They've taken it," Maj. Omar Khamis al-Dahl, a senior officer in the Ramadi police, said by telephone.

The governor of Anbar province, Sohaib Alrawi, denied that Ramadi had fallen, saying in a tweet that the situation in the city was "dire" but that battles continued.

Dozens of soldiers fled the city overnight Thursday during the initial stages of the Islamic State attack, which involved heavy artillery and multiple car bombings, said Dahl. More than 60 police officers have been killed in the fighting, and hundreds of police and soldiers were surrounded in a military compound in the center of the city, he said.