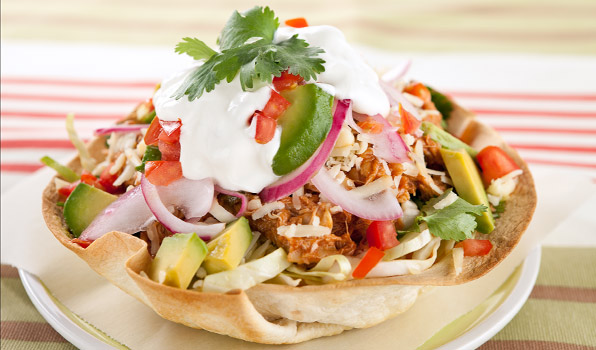 Everyone knows that Hillary Clinton and the Democrats love Latinos.
Hillary wants Latino voters to think of her like their abuela — their grandmother.
Last fall Hillary took the time to appear before a group on Univision, praising the contributions that Latinos have made to America.
She comforted, hugged, and shed phony tears with a little girl who was terrified of being deported.
Yes, Hillary Clinton and the Democratic Party so love and respect Latinos that they refer to them as "taco bowls."
Say what??
Thanks to the Wikileaks email blast from the DNC sent out on Friday, we can see this little gem of a memo sent out between DNC staffers talking about how to "mop up" more "taco bowl engagement."
Everyone at once now — can you say raaaaacist?  I think you can. Turnabout, fair play, and all that.