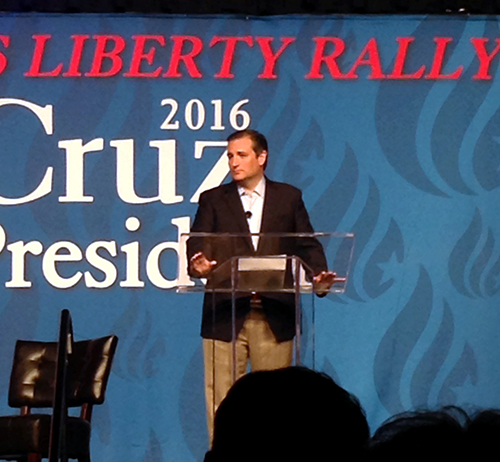 It was a long day, after spending a total of 6 hours on the road, and pulling into our driveway at 1:30 in the morning, but the Friday road trip to Des Moines, Iowa, was worth it. We were able to spend an evening with friends in an event hall packed with fellow Christians to see and hear Sen. Ted Cruz, accompanied by people who have been persecuted for practicing their faith.
One of the first speakers was Iowa Congressman Steve King, who has proposed a House bill to end birthright citizenship, but who has not yet endorsed any candidate.
While I was expecting Ted Cruz to be the final speaker, I was surprised to see him emerge after King finished speaking. He spoke eloquently about religious liberty — and did so sans TelePrompTer.
The senator then introduced an Iowa couple, Dick and Betty Odgaard, Mennonites who in 2002 had converted an old church into an art gallery, gift and floral shop, and bistro. To help make ends meet, the couple would hold weddings in the old sanctuary.