What might have been a catastrophic suicide attack via car bomb on Paris's Champs-Élysées has ended without any police or civilian injuries, and the alleged driver of the car dead.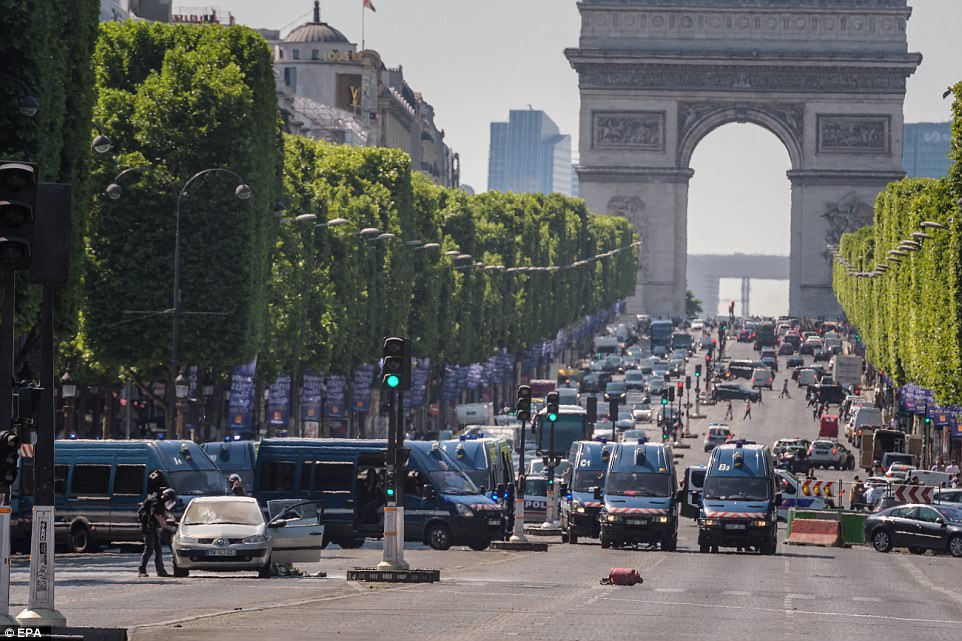 A car deliberately hit a police van before bursting into flames on the Avenue des Champs-Élysées in central Paris, police officials say.
The driver died in the incident. Police found a Kalashnikov rifle, handguns and gas bottles in the car.
"Security forces have been targeted in France once again," Interior Minister Gérard Collomb said, calling it an "attempted attack".
No law enforcement officers or civilian bystanders were hurt.
The attacker is being identified as a 31 year old "known extremist," though his name has not been publicly released yet.