At least six people are reported dead in a shooting at a mosque in Quebec. Two suspects are reported to be under arrest.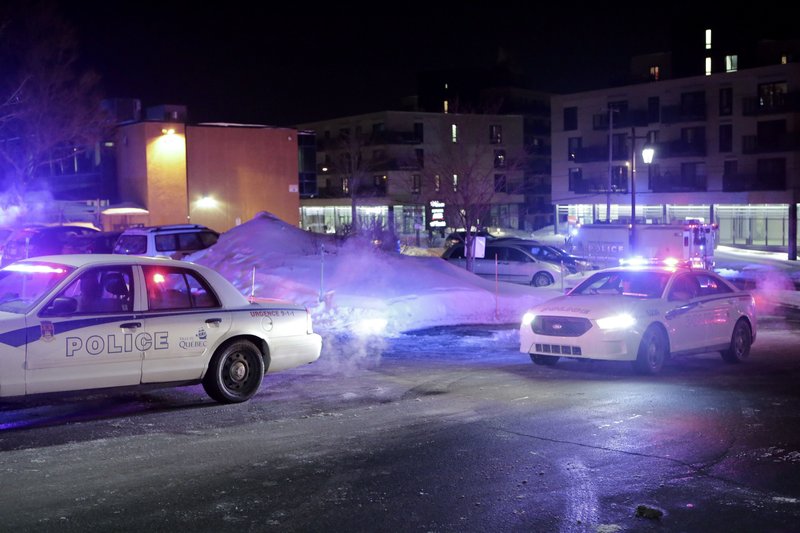 A few dozen people were inside the Islamic cultural centre of Quebec in the Sainte-Foy neighbourhood when the shooting began just after 8 p.m.

Quebec City Police Constable Étienne Doyon said mostly men were gathered at the mosque for evening prayers.

The director of the centre said at least five people were killed, but that information has not been confirmed by police.

Two suspects have been arrested, one of whom was apprehended after a chase that ended near l'île d'Orléans.
Five people are listed in critical condition, while at least a dozen others suffered minor injuries.

There were few credible facts known immediately after the shooting, other than what anonymous witnesses were reporting to local news sources.
A witness, who asked to remain anonymous, told CBC's French-language service Radio-Canada that two masked individuals entered the mosque.

"It seemed to me that they had a Quebecois accent. They started to fire, and as they shot they yelled, 'Allahu akbar!' The bullets hit people that were praying. People who were praying lost their lives. A bullet passed right over my head," said the witness.
Prime Minister Justin Trudeau struck exactly the right tone with the limited information on hand.
Tonight, Canadians grieve for those killed in a cowardly attack on a mosque in Quebec City. My thoughts are with victims & their families.

— Justin Trudeau (@JustinTrudeau) January 30, 2017

But when did that ever stop wild speculation on Twitter that somehow, this must be Donald Trump's fault?