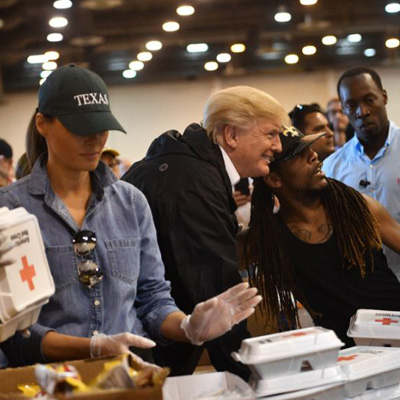 Donald Trump is a racist.
He's a white supremacist. He's also KKK, a bigot, a Nazi — fill in the blank.
So say the Left.
Then how do they explain his reception in Houston on Saturday, when he and First Lady Melania met with lots of minority victims of Hurricane Harvey? He served food. . .
And he played with kids, too, accompanied by Texas Gov. Greg Abbott.
He also got down with kids to talk with them. . .
And picked them up to kiss them.