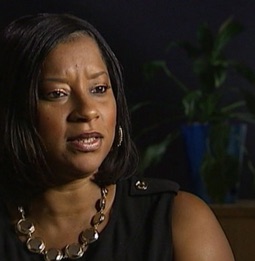 They say dog is man's best friend, and sometimes he's a hero. Those sentiments were forever solidified in the hours and days following the attacks on our nation on September 11, 2001.
Genelle Guzman-McMillan, like thousands of her fellow Americans that day, was working in her office in Tower One of the World Trade Center, when suddenly she heard a horrific sound outside. She knew she needed to get out. And fast. As she raced down the stairwell, along with 15 of her Port Authority co-workers, all trying to get to the ground floor, the building collapsed around her.
"I felt the walls cave in," she later recalled for a documentary produced for Animal Planet. "It was dark and everything was rumbling."
Pinned amidst a makeshift coffin of steel and cement blocks, Guzman-McMillan was unable to move. She lay trapped there for 27 long hours, praying, until the morning of September 12th…when help arrived in the form of a four-legged savior: A German shepherd named Trakr, who'd traced her scent, leading rescuers to her.
Trakr, pictured here with his owner, James Symington. (Photo Credit: DailyMail)

"It's so awesome that the dogs could have this kind of sense, to find people buried under the rubble," Guzman-McMillan told Animal Planet for the new documentary "Hero Dogs of 9/11." "I felt total renewed life in me…That was the most joyful moment."