It's the holiday season once again when we enjoy time with family. You might share Thanksgiving dinner, or shop together, or stay up all night talking with people you haven't seen for a long time. Maybe you'll even gather together to watch old movies.
But whatever you do, do not watch the 1984 John Hughes classic 16 Candles. So scolds thin-skinned writer Sara Stewart writing at the New York Post, who claims it is "racist and sexist and needs to be retired."
She starts by citing the character of Long Duk Dong, played by Gedde Watanabe in the part which brought him fame, as a Chinese foreign exchange student whose name when spoken is marked by the sound of a gong.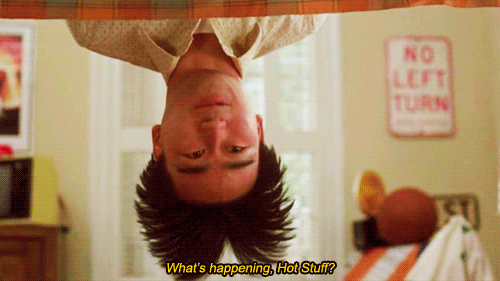 But Stewart saves her knives for the lead male roles, whom she accuses of promoting date rape. Yes, that includes Jake Ryan (Michael Schoeffling), the hero, the Perfect Guy about whom the lovestruck heroine dreams. Jake Ryan — wealthy, well-mannered, popular, and drop-dead handsome, the character about whom women would still swoon 20 years after the release of 16 Candles.
Stewart writes: "Jake (Michael Schoeffling) — the supposed Perfect Guy — has a prom-queen girlfriend named Caroline (Haviland Morris), who gets so drunk at his party that she passes out. "I could violate her 10 different ways if I wanted to," says Mr. Right."
But Jake doesn't. No matter, the buzzkill Stewart is determined to tear down whatever joy anyone derives from 16 Candles. Nor is this her first foray into digging up sexism in popular films; this past spring she accused the Marvel comic-themed Avengers: Age of Ultron as "fair game for slut-shaming."